Travel to Hawaii: which islands to choose and for how many days

Written by Sandrine
Updated on 05/03/22
You have started planning your trip to Hawaii and you are about to draw your itinerary among the islands of the archipelago? Then this article is for you!
Choosing the right islands and the number of days to spend on each of them is essential to the success of your trip to Hawaii. We will therefore look at the different attractions of each one so that you can choose the ones that correspond to you the most, because you will probably have to skip one or more islands depending on the time you will spend there.
We'll also talk about the ideal number of days to spend on each of Hawaii's main islands so that you can plan your circuit and divide your days among them. Finally, we'll review the must-see features of each island to help you determine which areas to focus on.
1

Oahu - The bubbling center of Hawaii

O'ahu is the most famous island because it's the most populated and also the most publicized in TV series, so many people still wrongly think that Hawaii is only the island of Oahu!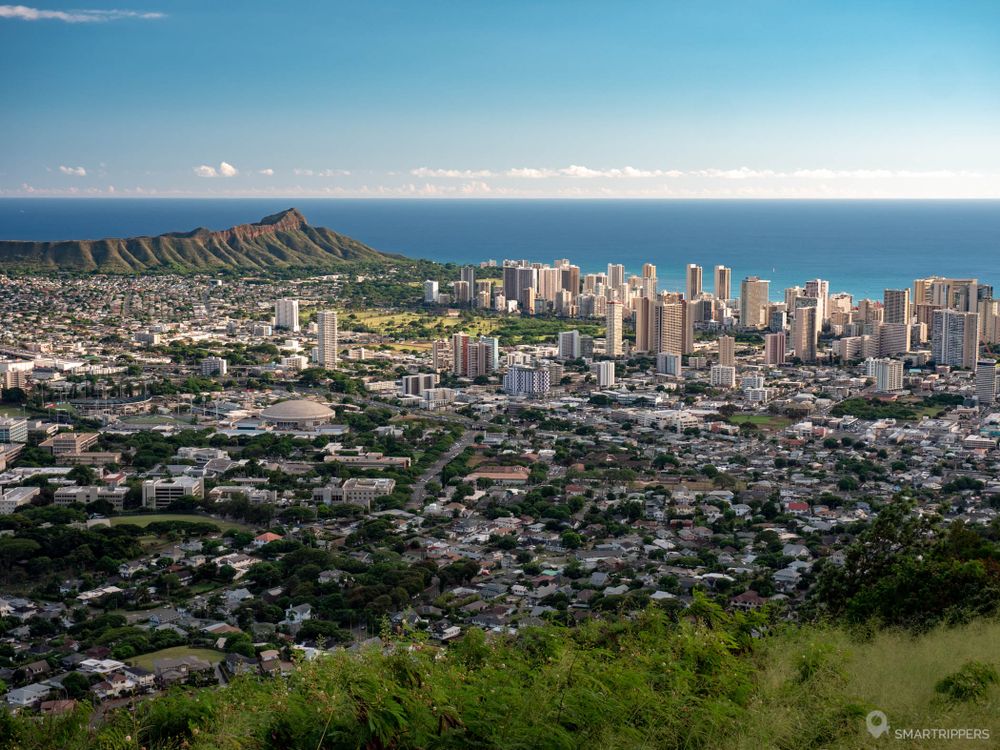 Who Oahu is for
Oahu is a dynamic island that will appeal to all those who want to discover the lively atmosphere of Honolulu and its famous Waikiki beach, or plunge back into history by visiting the Pearl Harbor Memorial, with its touching account of that tragic day of December 7, 1941. Oahu is also an interesting island for its central relief which will seduce hikers by offering beautiful trails on its ridges.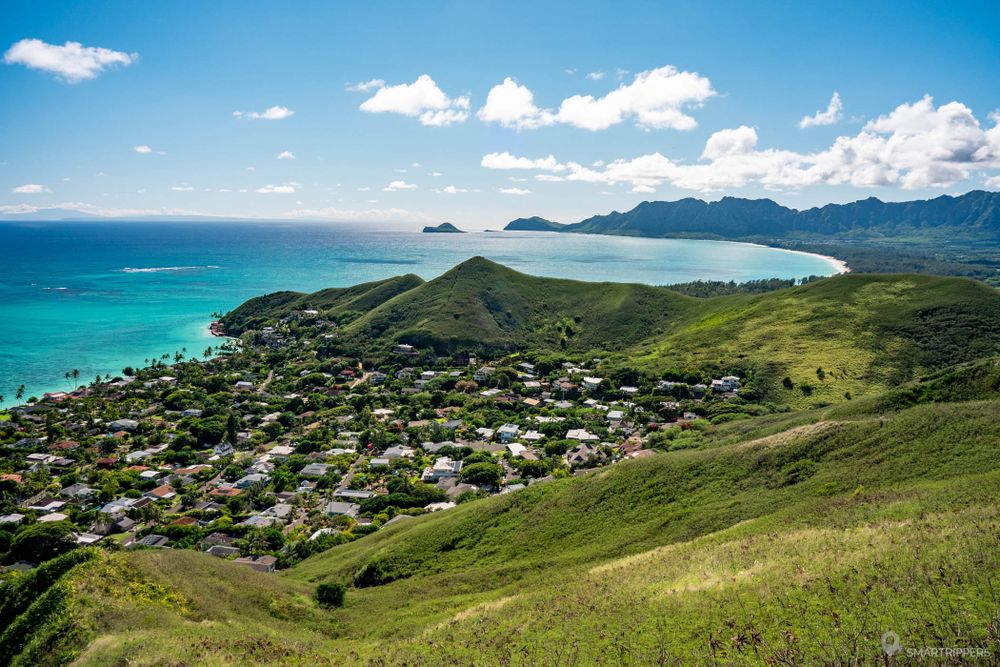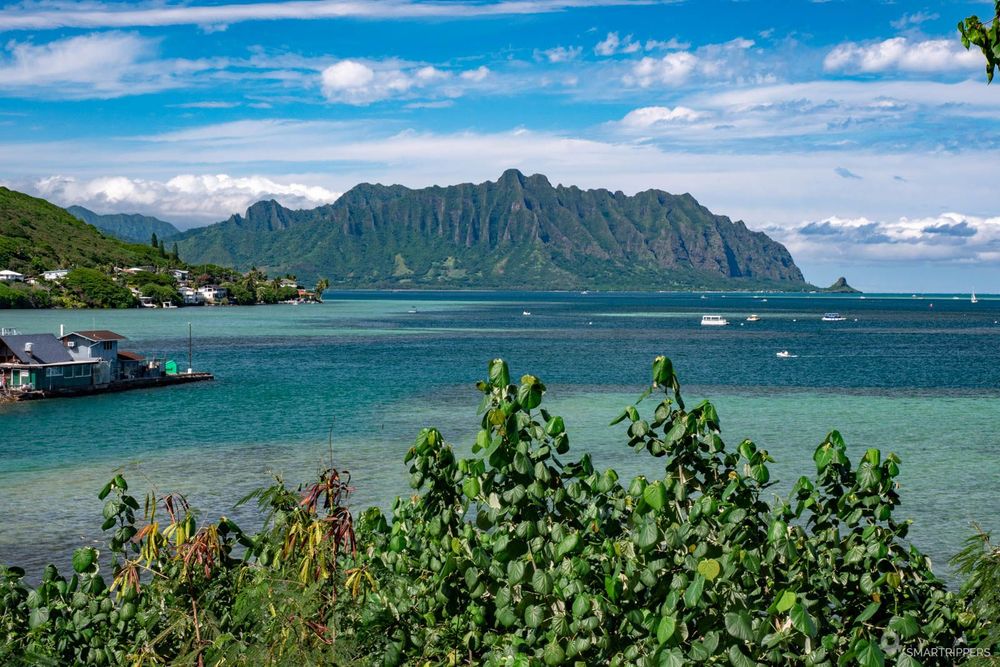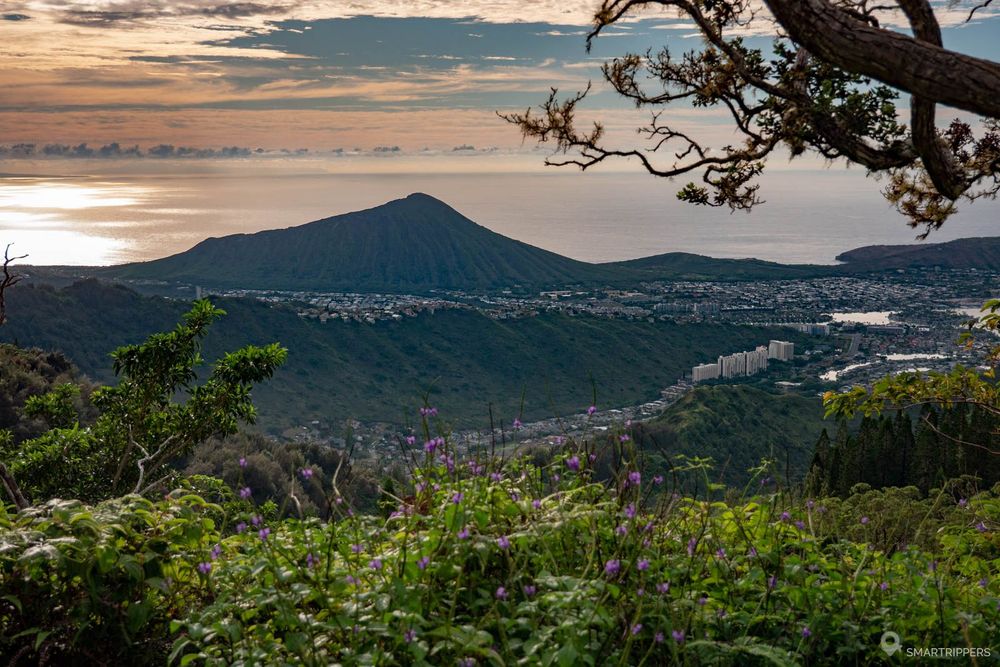 Oahu also has beautiful beaches along its entire coastline as well as some unspoiled areas where seals and turtles can be found.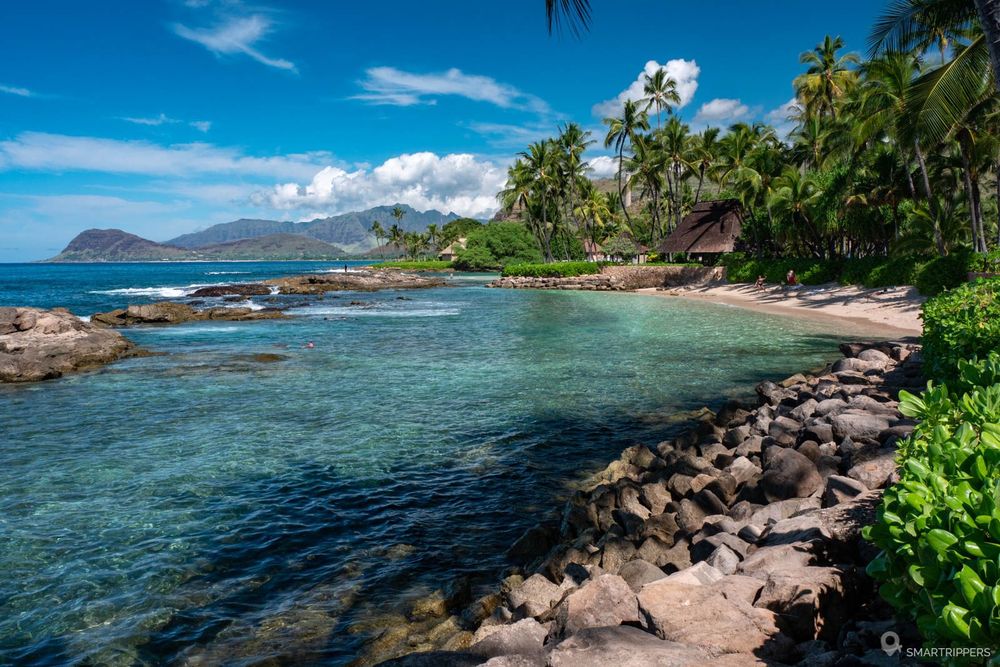 Oahu is also the most touristy island in the Hawaiian archipelago. So we advise you not to come to Oahu to find peace and quiet. You will have to expect daily traffic jams on the main roads of Honolulu, but also have to deal with the numerous tourist buses knowing that most activities are not free on the island.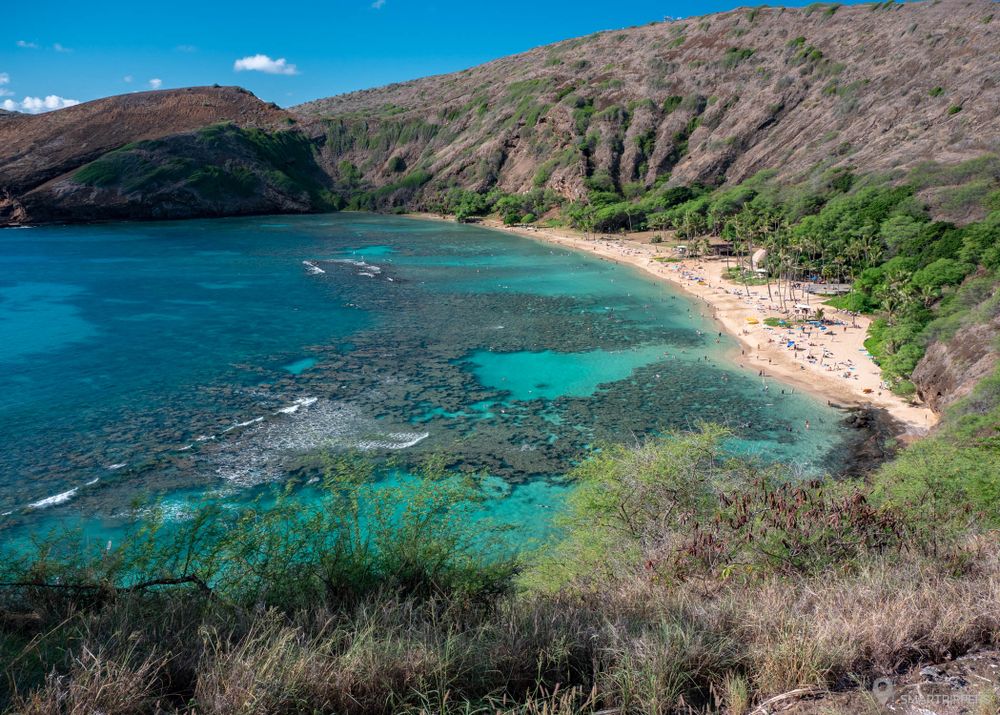 How much time to spend in Oahu
If you wish to discover the island as a whole, we recommend that you stay at least 5 days so that you have time to enjoy its various attractions and go on a few hikes. If you prefer to make only a quick stop to get an idea of life in Honolulu and do only the essentials, 3 days may be enough.
If you can, we advise you to start your trip on the island of Oahu, as the hustle and bustle of the tourist traffic may disappoint you after you've been on the other islands!
Oahu's must-sees
2

Big Island - The island of contrasts

Big Island, also called the island of Hawaii, is the largest island of the archipelago with 120 km wide and 150 km long. Thanks to its high peaks at more than 4000m, Big Island offers an exceptional climatic diversity. You can find here 8 of the 13 types of climates existing on Earth!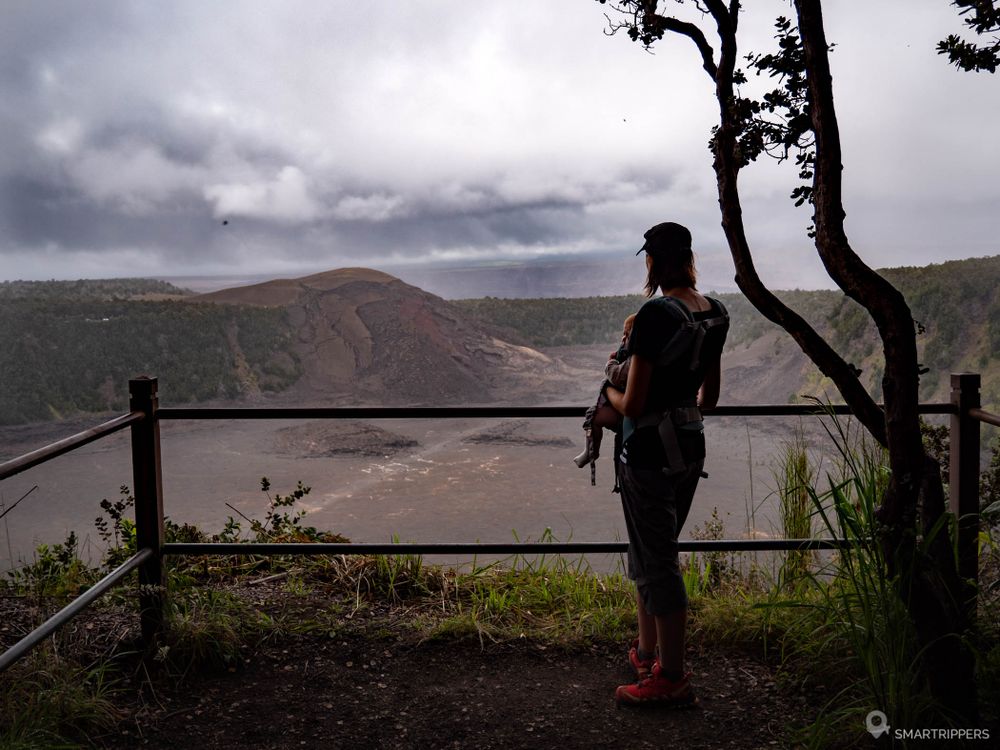 Who Big Island is for
Big Island will delight nature lovers who will be able to discover here a multitude of varied landscapes, from active volcanoes to the tropical rainforest of the northeast, the desert beaches of the west or the sometimes snowy summit of Mauna Kea.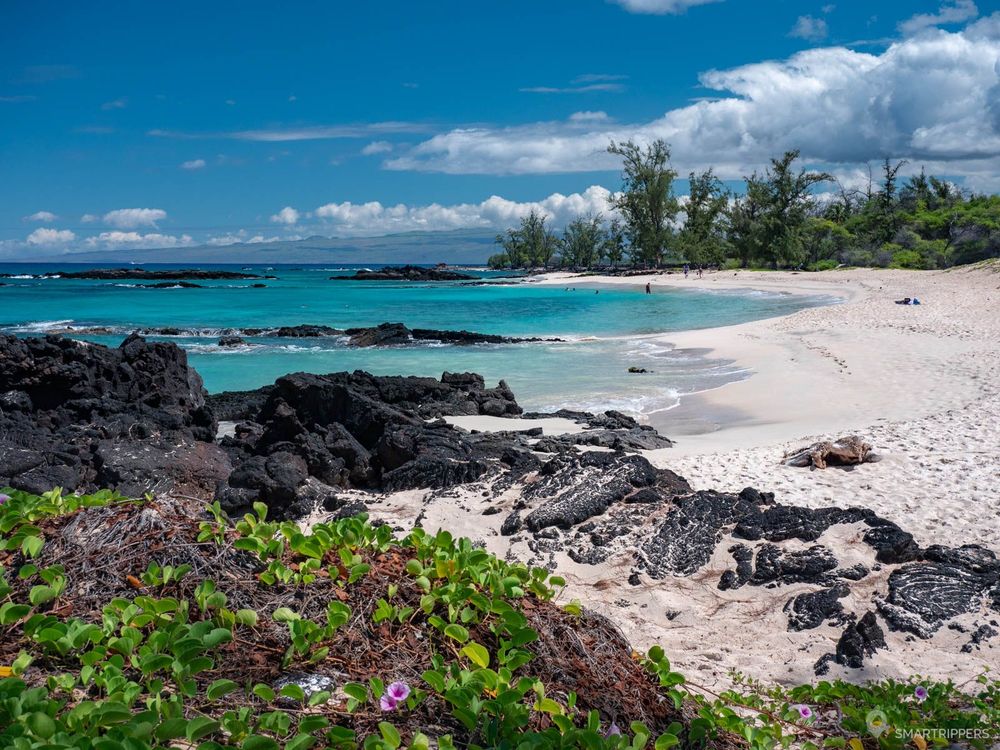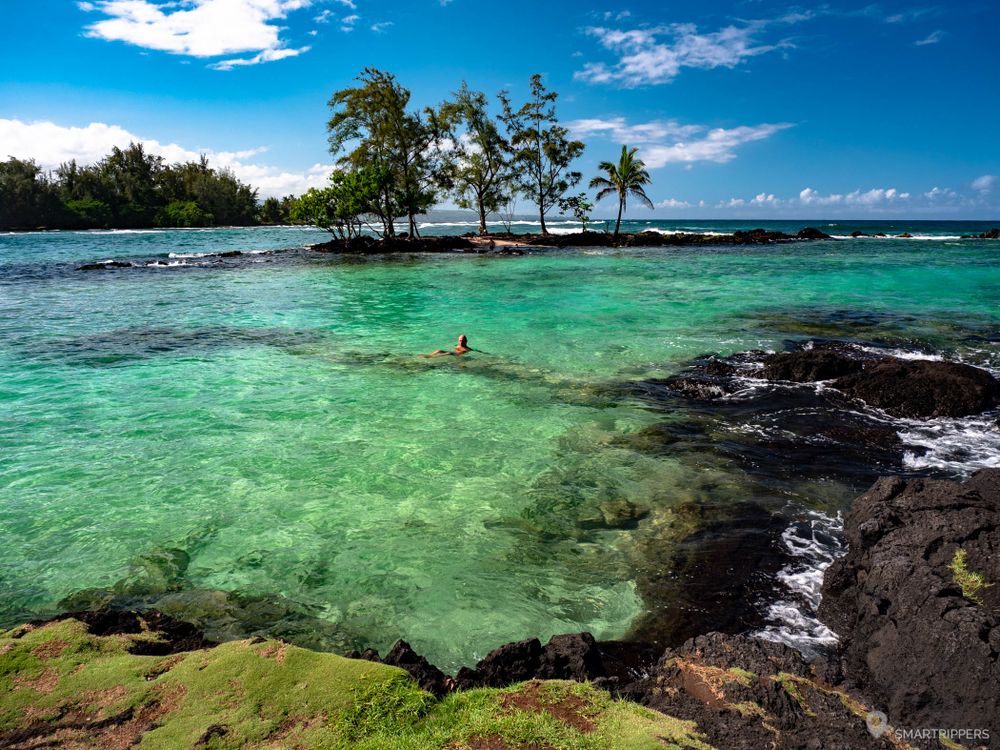 On the hiking side, you will be served with a good number of trails of varying lengths, from short, easy and fast walks to difficult hikes lasting several days. There is something for everyone.
Even if at first glance Big Island is an island that seems quite austere, it is full of little hidden and little frequented corners that it is very pleasant to discover. It is also the island to choose if you want to meet the Manta rays that are only visible on Big Island. Finally, snorkeling enthusiasts will find there their account with beautiful spots on the west coast.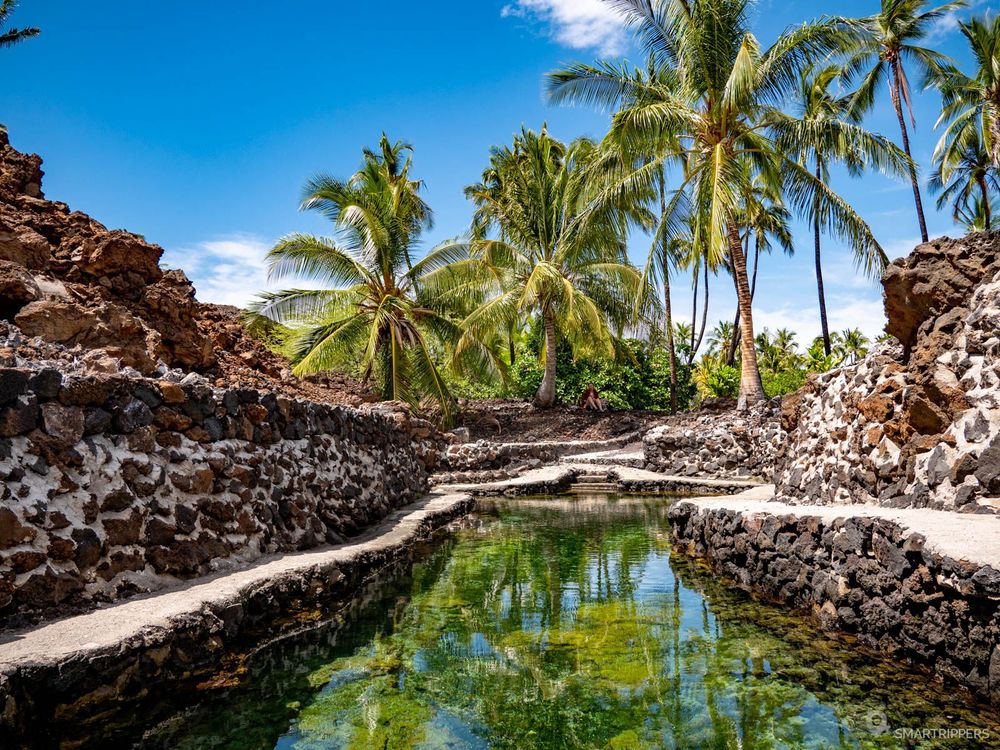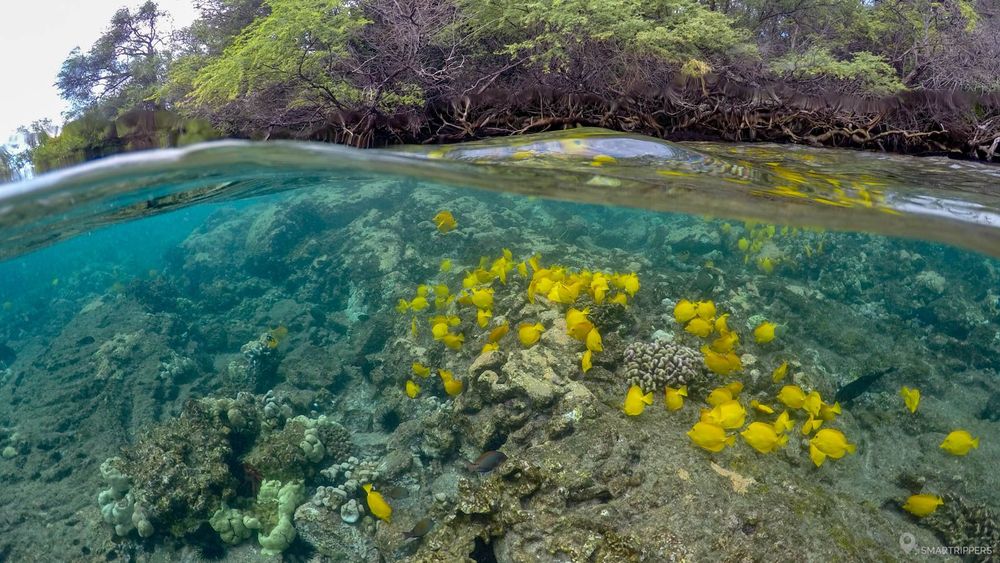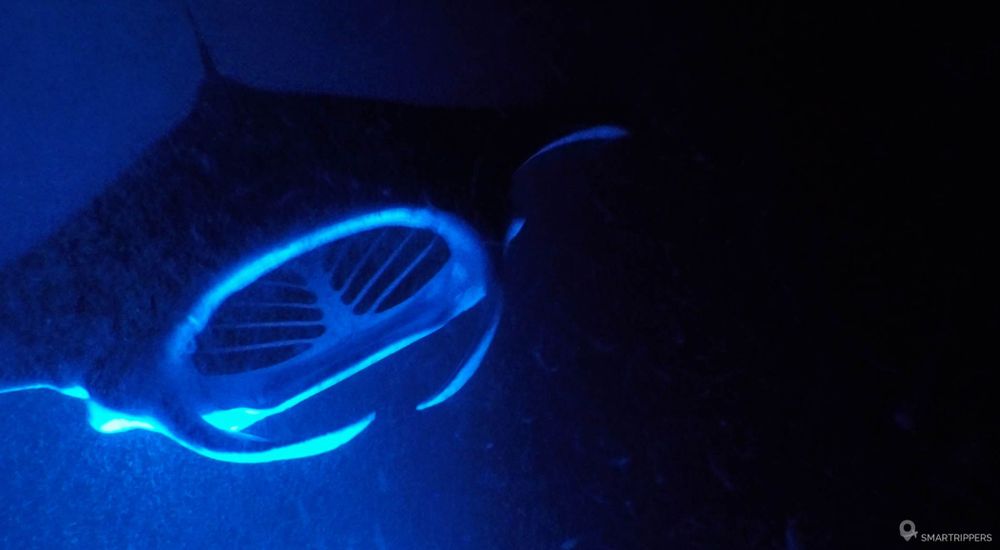 How much time to spend on Big Island
To discover Big Island as a whole, we recommend staying ideally 8 to 10 days so that you have time to explore it at your own pace, as the island is quite large.
On average, count 3 days to discover the Kona region and the west coast, 1 day at the Volcanoes National Park, 1 half to one day if you want to go up to Mauna Kea, 1 day for the north of the island and 2 days around Hilo, without counting the travel times which are relatively long here.
If you don't have the opportunity to stay there that long, you will have to concentrate only on the island's must-see things that can be done in 5 days, but expect to have to drive a lot every day.
Big Island must-sees
Volcanoes National Park is Hawaii's most famous national park. Allow a minimum of one day to visit the park, and a little more if you want to hike longer. Please note that at the moment the liquid lava is no longer visible in the park.
The ascent of Mauna Kea will take you above the clouds at an altitude of 4207 meters. You will be able to spend at least one afternoon there to admire the sunset at the summit. Note that a 4x4 vehicle will be required by law.
Snorkeling or diving to meet the Manta Rays is an experience to be done absolutely! Excursions leave at the end of the day from Kona harbor.
On the beach side, Big Island has beautiful white sand beaches north of Kona, beautiful black sand beaches in the south of the island, some turtle spots towards Hilo and a very famous green sand beach (olivine) in the south.
The Akaka falls are also worth the detour, as is the Hawaii Tropical Botanical Garden, one of the most beautiful gardens of the archipelago.
3

Maui - The island paradise

Maui is the second largest island of the archipelago after Big Island and has a great variety of landscapes thanks to its large dormant volcano, Haleakalā, which rises to over 3000 meters. Its climate is also known to be very sunny on a good part of its coastline, which makes it a very coveted island by holidaymakers.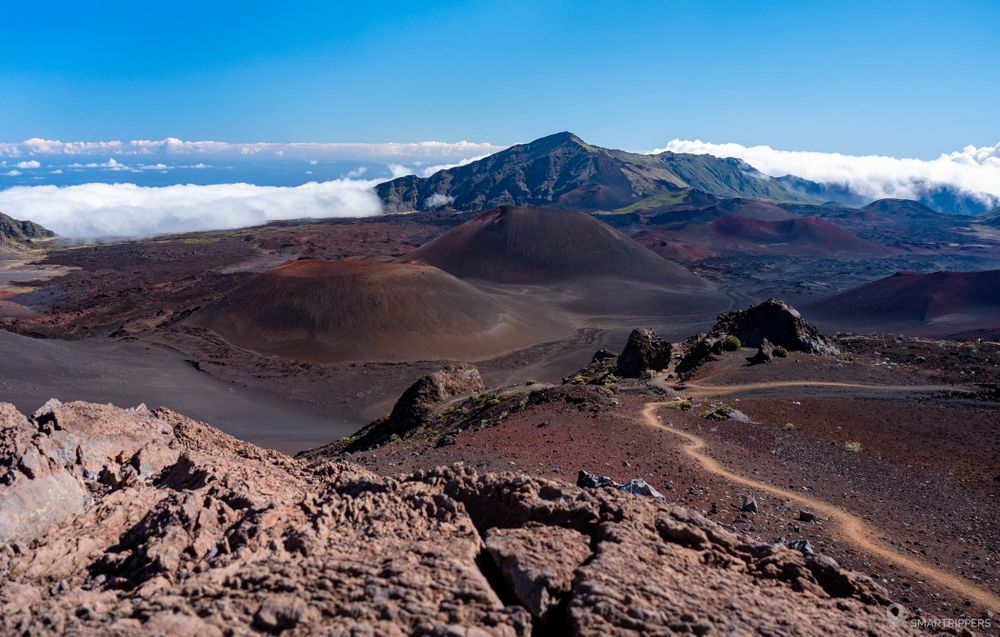 Who is Maui for
Maui will satisfy travellers looking for a destination that combines relaxation and adventure! Its main asset lies in its numerous sandy beaches with a variety of colours, from yellow to black to red, making it a favourite place for relaxation. Maui is the family destination par excellence!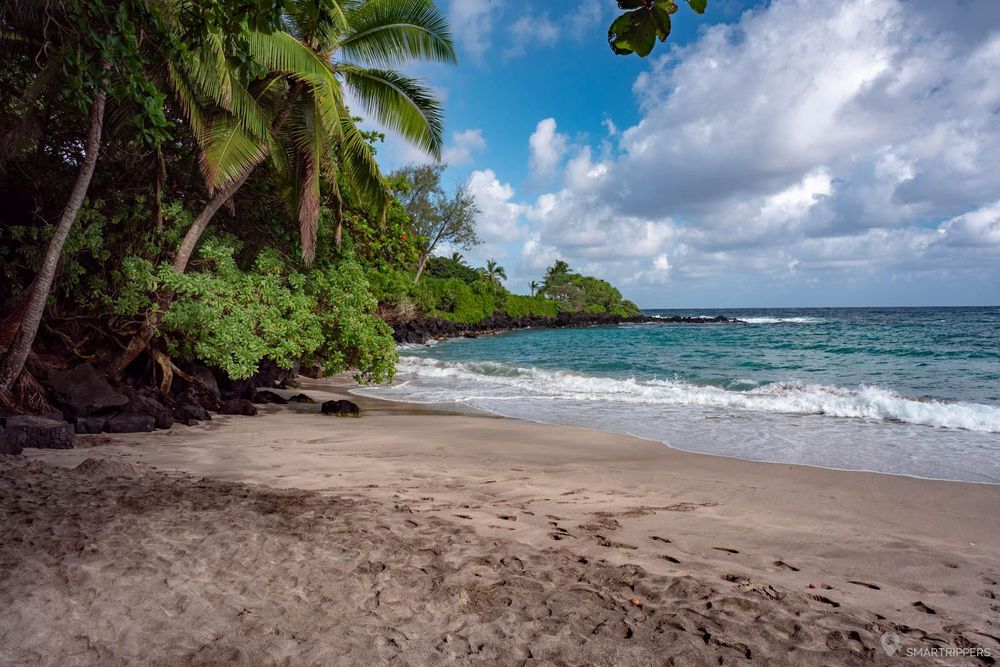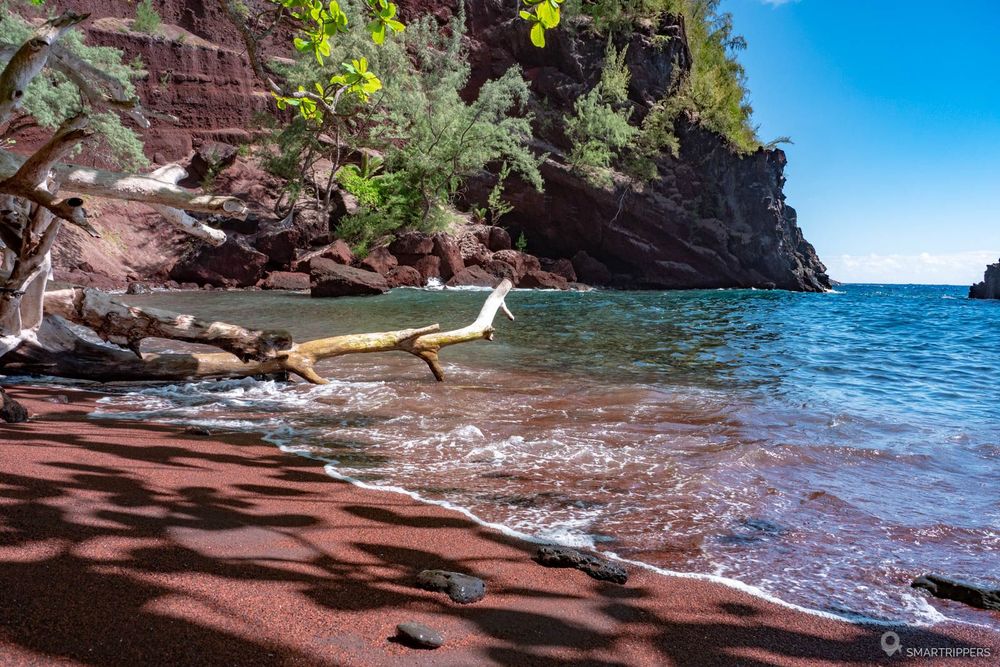 It is also impossible to miss the Haleakalā which offers an exceptional lunar landscape at its summit, or the Hāna Highway, a superb 109 km road across the island which allows you to discover a humid jungle dotted with waterfalls.
Hiking enthusiasts will also be enchanted by beautiful walks without too many difficulties. On the sea side, Maui is the ideal island to meet whales or to surf the waves during the winter and why not swim with the turtles which are numerous and easy to approach (but not too many!) all year round.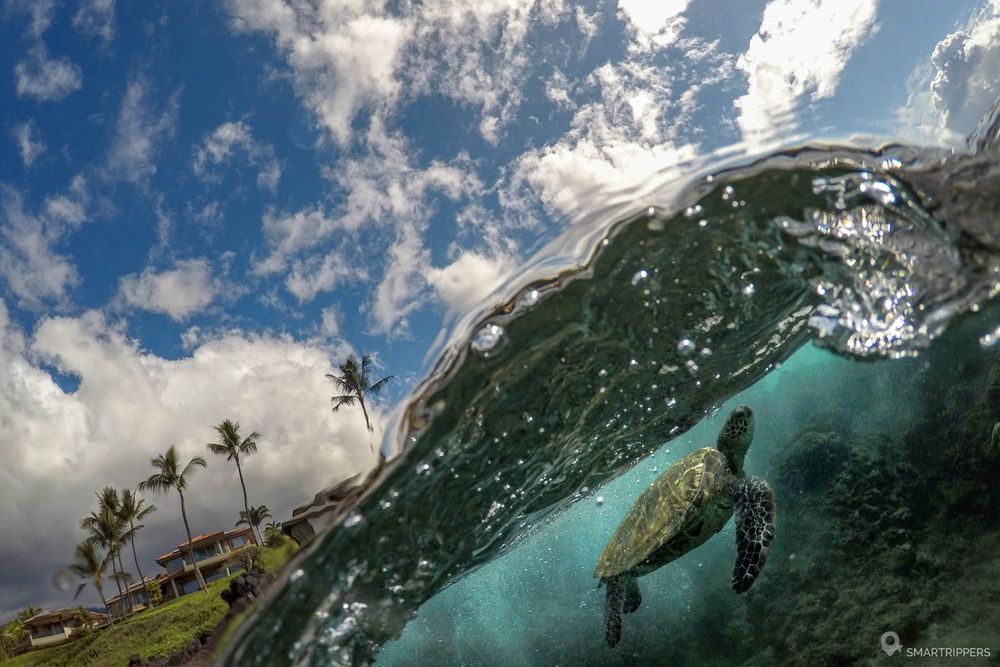 The only downside is that Maui's reputation comes at a high price, its tourist development having been concentrated on the west coast of the island, concreting the shoreline of resorts and residences in series where prices explode especially in high season.
How much time to spend in Maui
The ideal 6-day trip will give you time to discover all of Maui's main points of interest, which you can extend by a few days to take full advantage of the multitude of fine sandy beaches along the island's west coast.
For those in a hurry, a minimum of 4 days will be necessary to get a quick overview of the island on the run because the trips are relatively long on Maui due to the topology of the island. Be careful also with Haleakalā which can sometimes be in the clouds several days in a row. A too short stay could make you miss the opportunity to climb there.
Maui's must-sees
Climbing to the top of Haleakalā and walking among the ash cones will undoubtedly be one of the highlights of your trip to Hawaii! Count a day to discover it.
With its 620 turns and 49 bridges, the Hāna highway will allow you to discover the sumptuous landscapes of East Maui. Allow one or two days to cover the entire route.
The Pīpīwai Trail is Maui's must-see hike! It will enchant you with its waterfalls and bamboo forest.
It is impossible to miss a relaxing break on one of the many beaches in West Maui or to discover the colors of Kaihalulu Beach (Red Sand beach).
Stop for some snorkeling at Honolua Bay or one of the island's many marine reserves.
If you come in winter, don't miss the whales that come in large numbers to Lahaina.
4

Kauai - The Garden Island

Kauai is a small, almost round island of 40km by 50km located northwest of the Hawaiian archipelago. Also known as the Garden Island, Kauai is reputed to be the most beautiful island of Hawaii and its reputation is the height of what awaits you there! It is our favorite island and the place where we decided to celebrate our wedding!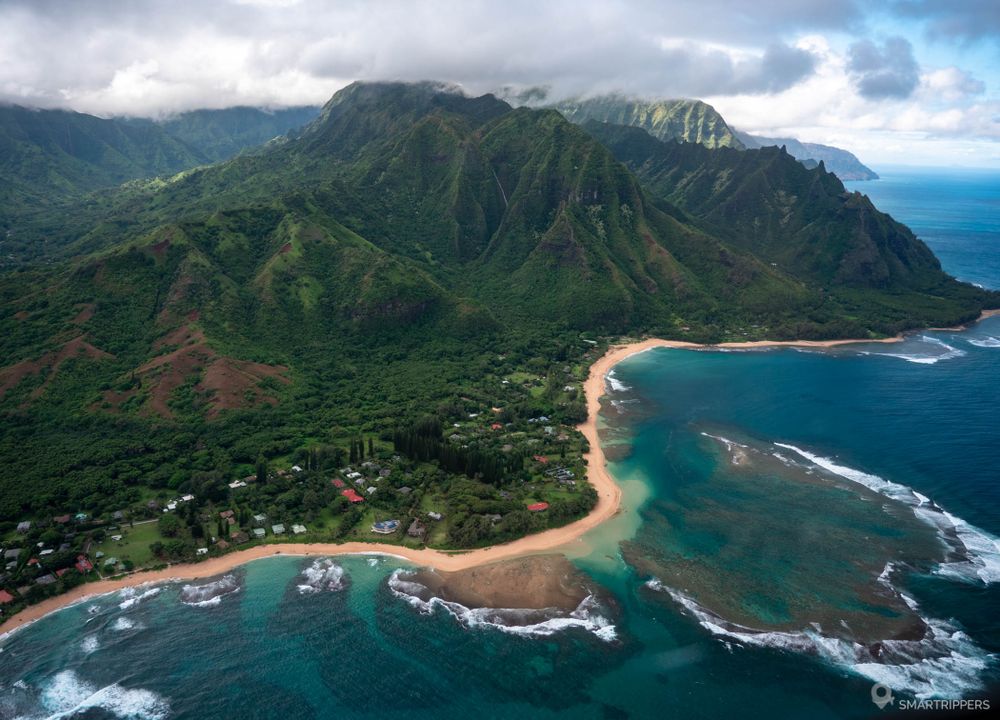 Who is Kauai for
Kauai is a small wilderness paradise where nature lovers will be delighted! Although the island is small, it abounds in incredible landscapes covered with a luxuriant and often impenetrable nature that you will have to discover mainly on foot. If you like hiking, Kauai is the place to come!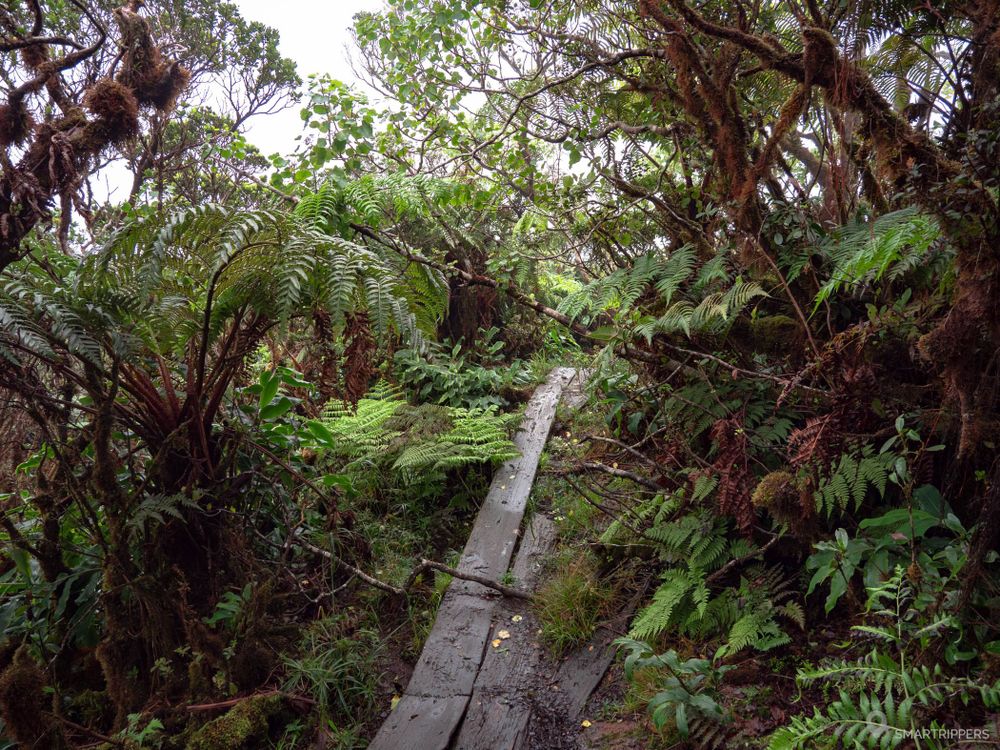 We'll also come to Kauai to recharge our batteries. It is a quiet island, where it is possible to be alone on a wild beach even in the middle of summer. Finally the sublime landscapes of the Nā Pali coast will not leave anyone indifferent as the wild nature of Kauai is so resplendent!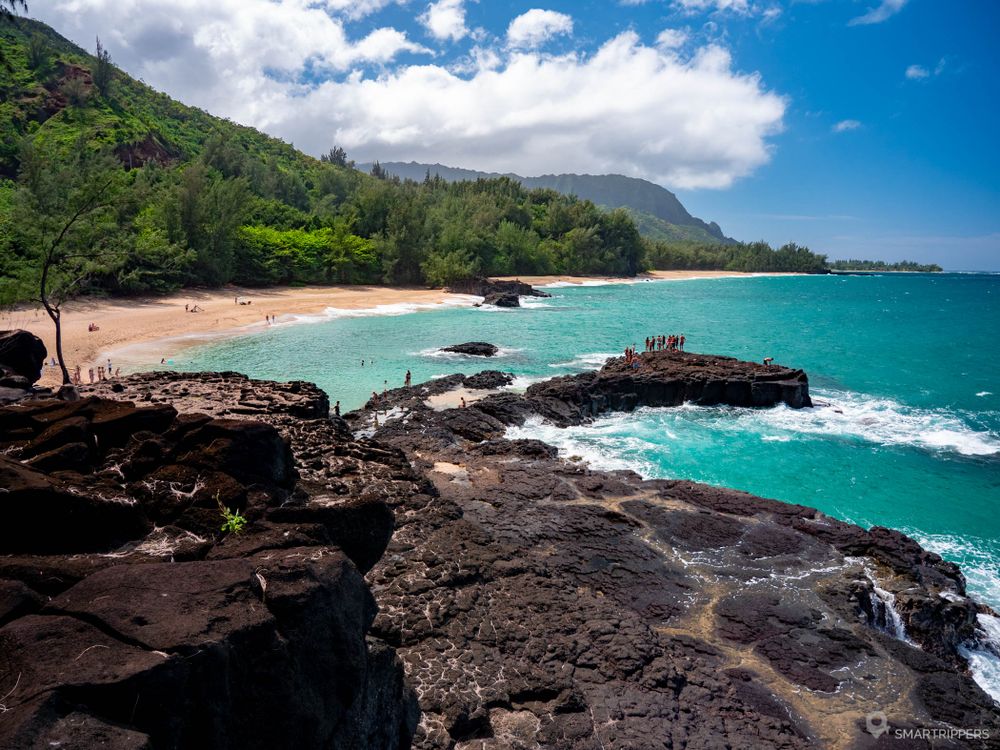 So if you are fond of hiking, nature, or tranquility, Kauai is the island not to be missed under any circumstances!
How much time to spend in Kauai
Given the multitude of trails and places to discover, we recommend staying at least 7 days in Kauai, and much more if you like walking and want to discover it from every angle. You should also know that the weather in Kauai is rather capricious and that it is better to have a flexible planning in case of bad weather conditions.
If you don't have much time in front of you, a minimum of 4 days will be necessary to at least discover the main must-see places in Kauai if the weather is good!
Kauai's must-sees
5

Molokai - The little-known island

Molokai is located west of Maui. This still wild island is not very popular because its inhabitants defend it against mass tourism which they accuse of distorting the other islands of the archipelago. As a result, expect to be unwelcome on the island. But past these obstacles, you will discover a peaceful and wild island, bordered by a superb coral reef in the south, a paradise for snorkeling and huge impressive cliffs in the north.

Although we haven't been able to discover Molokai yet, we think it could be interesting to spend 2 to 3 days there if you wish to discover this other facet of the Hawaiian archipelago on a second trip for example. You will be able to reach it from Maui by plane or by taking the ferry. Expect very high prices once on the island.
6

Lanai - The almost private island

Lanai is an island with only one city: Lanai City. The island was bought 98% by an American billionaire. Lanai still has a very wild side and almost all the roads are tracks accessible only by 4x4, which makes it mandatory to rent a 4x4 if you want to discover the island.

To venture to Lanai, you will either have to take a round trip in the day from Maui, or stay in a local house or in one of the 3 hotels of the island, but be careful, the prices are very high.

These constraints mean that few people take the trouble to venture to Lanai, an island that we have not yet discovered.


Here we are at the end of the main islands of Hawaii, which are easy to visit. Now it's time to make your selection and hope that the choice will not be too cruel! If you have to miss out on an island, know that many people fall in love with Hawaii and come back a few months or years later to discover more... ;-)
Did Smartrippers help you? Do you know that you can thank us by making some of your reservations directly from our links (activities, hotels...)? This sometimes allows us to earn a small commission without changing the price for you. Don't forget that with Smartrippers everything is free, no advertising, no placement of links at the request of brands... Every little click makes us so happy! Thank you so much!
We are Sandrine and Flo, French thirty-somethings. In 2019 we quit everything to live our dream, become nomads and travel around the world. We left with our baby, Lena, who was only 5 months old at the time. After a first trip around the Pacific Ocean by plane and a long 3 months stay in Hawaii, we left to discover Iceland for 3 months on board our 4WD pickup truck and truck camper. Then we continued our adventure in North America.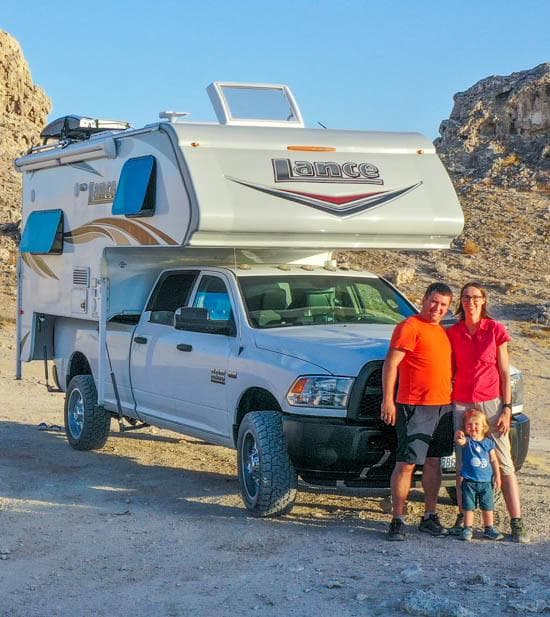 Today, if we can continue this adventure, it is above all thanks to our blog, Smartrippers! We created it one day in 2016, with the desire to share our good travel tips, without thinking that it would lead us there! We have developed it a lot over the years and have become experts on our 3 favorite destinations: Hawaii, Iceland and the American West. We now guide you to these destinations to help you plan the trip of your dreams!
Follow our adventures!