Photograph puffins at Látrabjarg cliffs

Written by Sandrine
Published on 12/11/16
During our visit to Iceland in July 2016, we had the opportunity to get close to the puffins nesting at Látrabjarg cliffs in the Westfords. Back in pictures on this beautiful meeting.
1

Thousands of birds around the Látrabjarg cliffs

In the extreme west of Iceland, the cliffs of Látrabjarg are a refuge for millions of seabirds. Among them, the famous palmipeds with colourful beaks come to live here every year, the few months of Icelandic spring and summer. From our point of view, this is the best place to observe puffins in Iceland, as the colonies of the Vestmann Islands are more difficult to reach.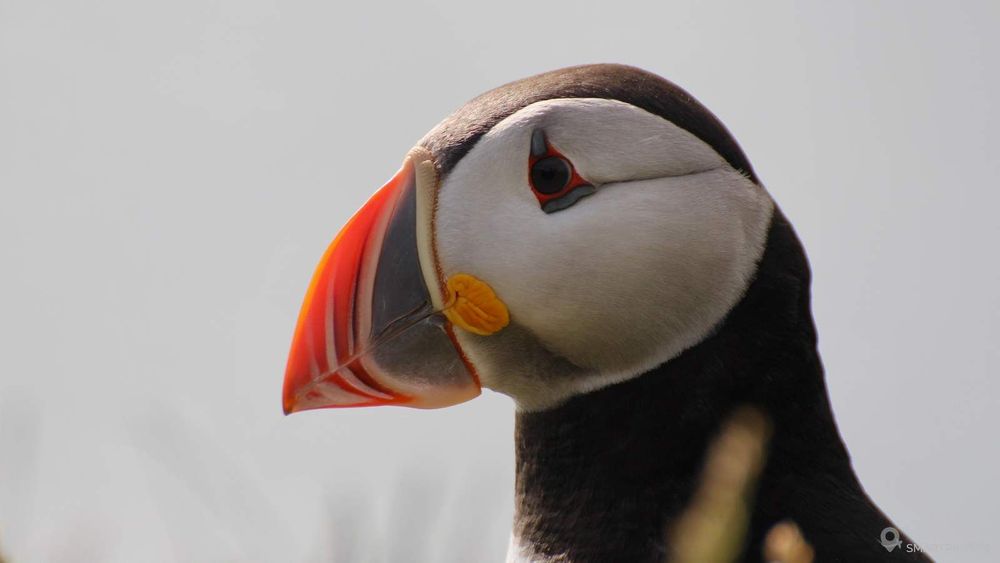 From the impressive cliffs of more than 400 meters high, thousands of birds begin a dance in the sky. The black-legged gulls, guillemots and puffins play an incessant sweeping of curves and plunge into the cold blue water of the North Atlantic.
2

Meeting with puffins

It's early July. The weather is superb and mild, we are very lucky. The puffins have come to install their nests a few months before in the top of the cliffs, wrapped in the hollow of the grass.

We walk along the cliff edge and look for the famous birds, when suddenly a couple of puffins come to rest not far from us on a tuft of grass. We are slowly approaching them. They don't seem afraid of our presence, so we lie down in the grass and gradually we crawl up to them crawling and keeping a minimum distance so as not to disturb them.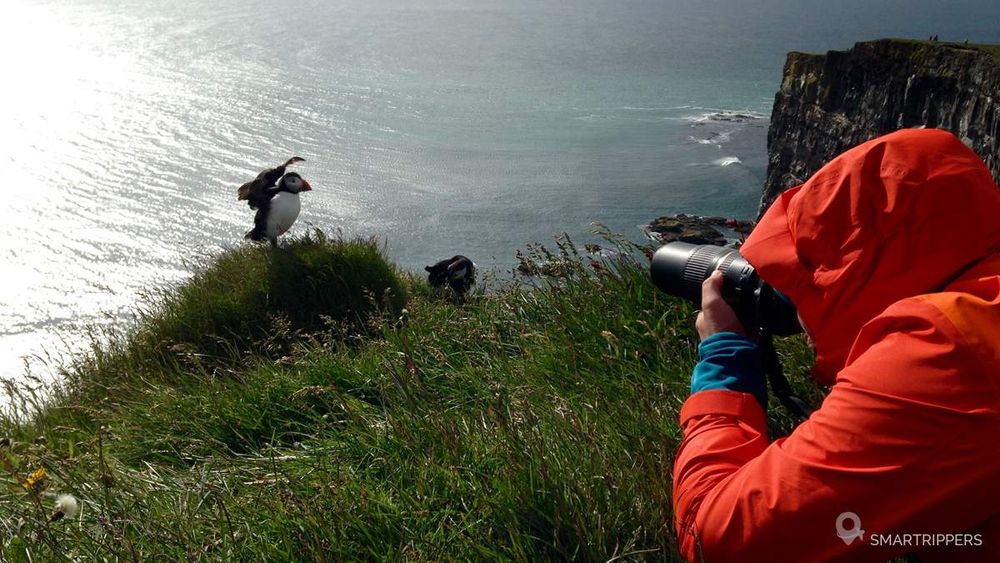 At first sight, they look much smaller than we imagined! In fact they are about 25 to 30 centimeters high. They really look good with their orange beak, which seems to have been painted with motifs. They're really beautiful!
The couple of birds let themselves be photographed quietly. They don't seem to be disturbed at all, and they even seem to take advantage of our presence to make the interesting ones!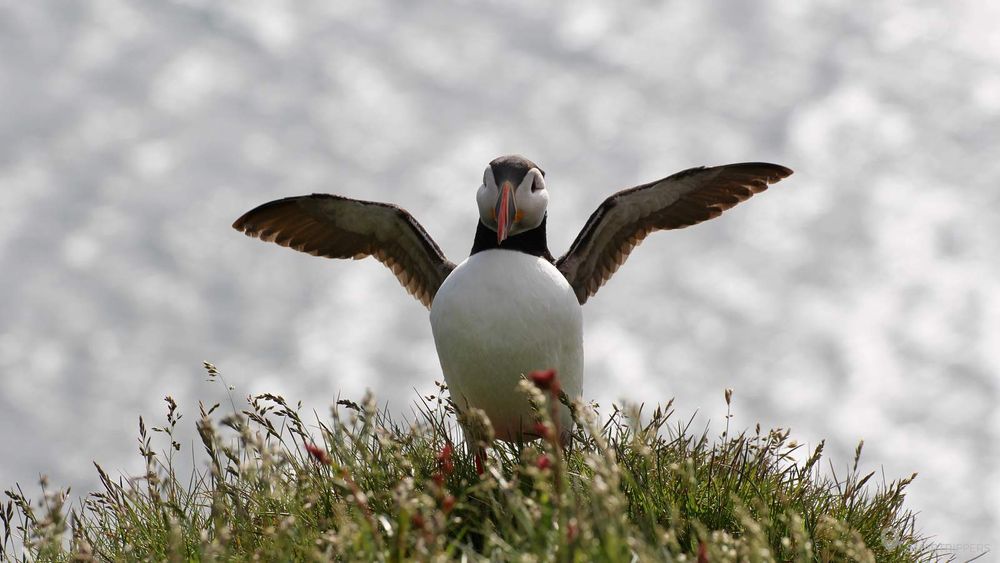 After a few long minutes, the couple decided to leave again. We resume our walk at the edge of the cliffs. It must be said that puffins are several millions to come on the cliffs of Látrabjarg for nesting.
3

Our most beautiful pictures of puffin

A few meters further on, we see a puffin this time posed on its small rock, covered with yellow lichen. At the telephoto lens, we are able to capture magnificent shots!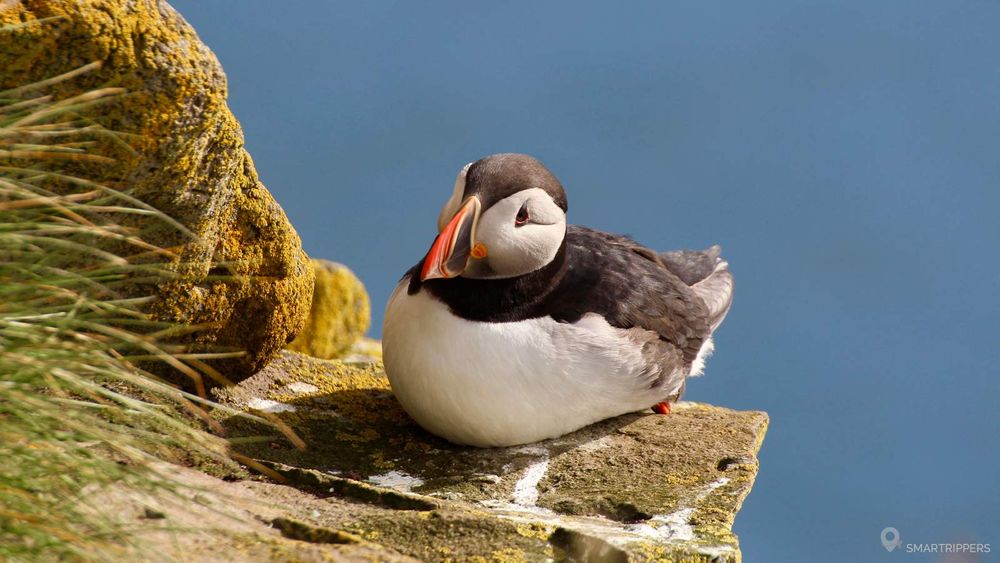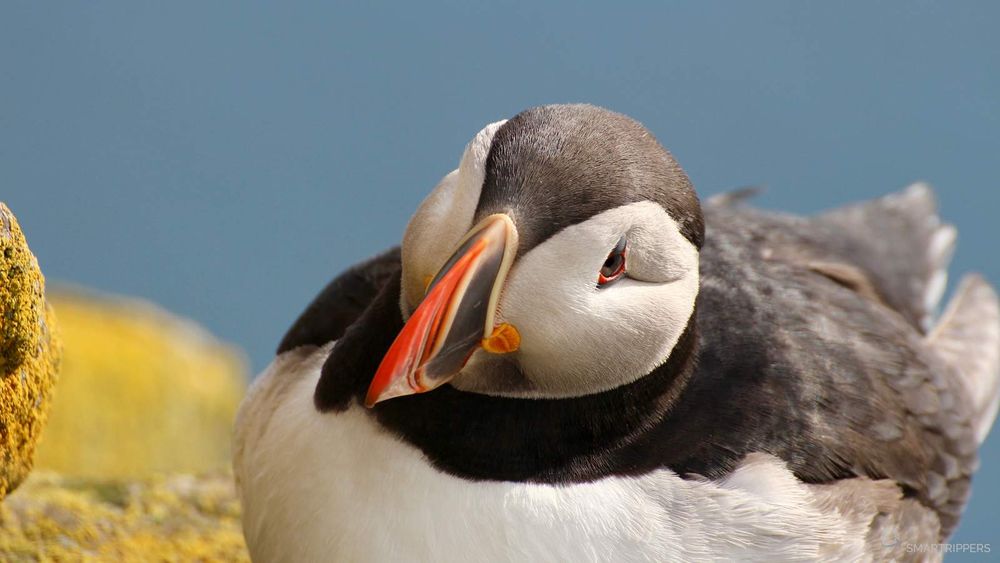 The little bird looks like a stuffed toy you'd like to squeeze against yourself. Small puffins are really very photogenic.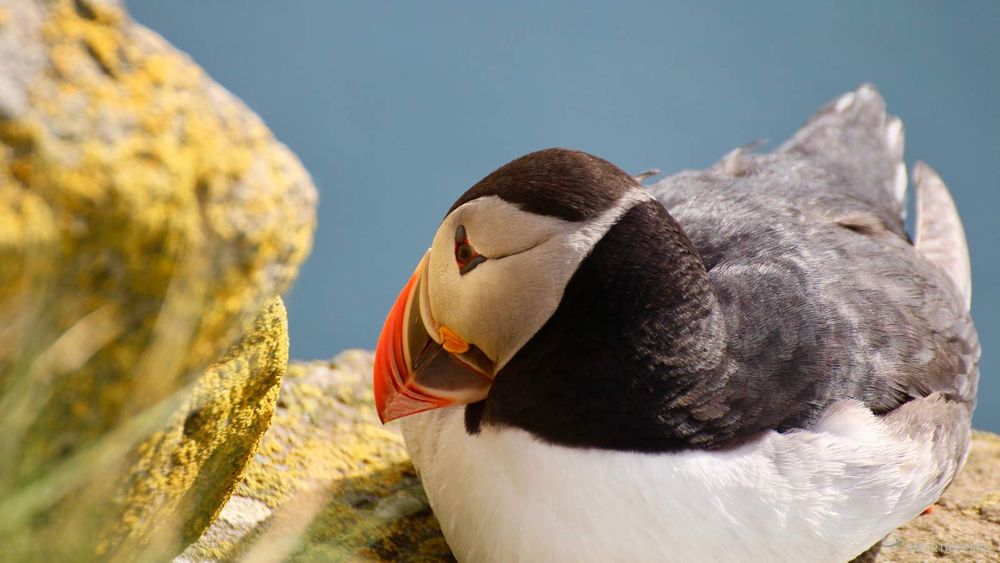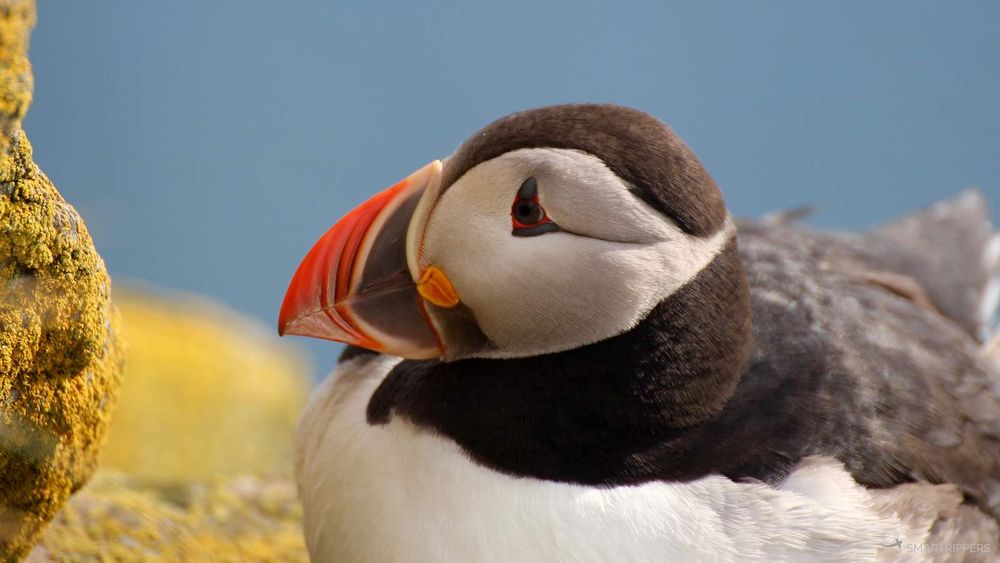 Then a little further on, we discover more puffins! In fact, there are really many of them everywhere! At first, only those who land on the grass are spotted. Then by being more attentive, our gaze takes us towards the cliffs where many others rest. Some even hide in cavities dug in the cliff.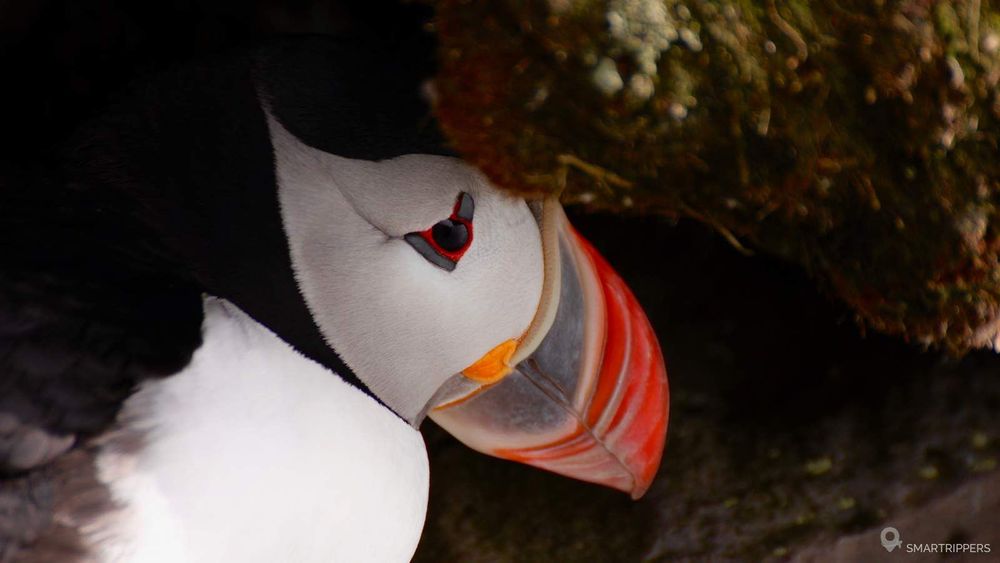 We spend about 2 hours walking along the beautiful cliffs, trying to capture other pictures of these birds that are so touching.
4

When to come to photograph puffins?

To observe puffins, you must visit the Látrabjarg cliffs between May and the beginning of August. By mid-August, most of the birds have already returned to warmer regions. If you come in May, be careful because during nesting, birds can be very aggressive. So keep a reasonable distance so as not to disturb them.
We are Sandrine and Flo, French thirty-somethings. In 2019 we quit everything to live our dream, become nomads and travel around the world. We left with our baby, Lena, who was only 5 months old at the time. After a first trip around the Pacific Ocean by plane and a long 3 months stay in Hawaii, we left to discover Iceland for 3 months on board our 4WD pickup truck and truck camper. Then we continued our adventure in North America.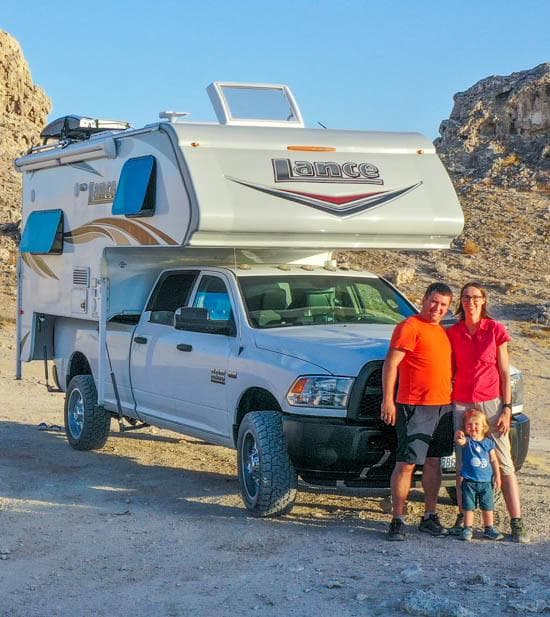 Today, if we can continue this adventure, it is above all thanks to our blog, Smartrippers! We created it one day in 2016, with the desire to share our good travel tips, without thinking that it would lead us there! We have developed it a lot over the years and have become experts on our 3 favorite destinations: Hawaii, Iceland and the American West. We now guide you to these destinations to help you plan the trip of your dreams!
Follow our adventures!