Planning a trip to hawaii: our guide by step

Written by Sandrine
Updated on 05/03/22
Hawaii is our favorite destination! We have been lucky enough to travel there for over 100 days at different times of the year. Now that we know this beautiful destination very well, we wanted to create a knowledge base on Hawaii.
You will find in this article all the advice we can give you to help you prepare your trip to Hawaii, step by step.
1

Identify and define the budget

We feel it is important to start with the budget. The cost of a trip to Hawaii is rather high, so it is better to consider the cost of such a trip from the start, unless the financial aspect is not a constraint for you.

For that, we can only advise you to first consult our complete article on the budget which will approach the various expenses of a trip to Hawaii.
2

Plan and define your itinerary
How long to stay in Hawaii
Now that you have an idea of the prices in Hawaii, you may want to consider how long your trip will last. This is important because the amount of time you spend there determines how many islands you will be able to visit.
The duration of a stay in Hawaii is generally 3 to 4 weeks for those who live on the other side of the globe, and 2 to 3 weeks for those from less remote parts of the world.
Ideally, in order to have time to enjoy the archipelago, we recommend to spend 4 weeks on such a trip, as the destination is far away and the 4 main islands deserve to be visited. If you don't have that much time or a limited budget, a 3-week stay is already very good and will give you a nice overview of the archipelago. However, you will have to make some choices because you will not be able to see everything.
If you only have 2 weeks to spend in Hawaii, you will have to limit yourself to 2 islands, or even 3, but restrict yourself to the great classics.
Which islands to visit and how many days for each
Now that we have a clearer picture, we will study together the second question: which islands to visit? Because depending on the length of your stay, you will probably have to make a choice.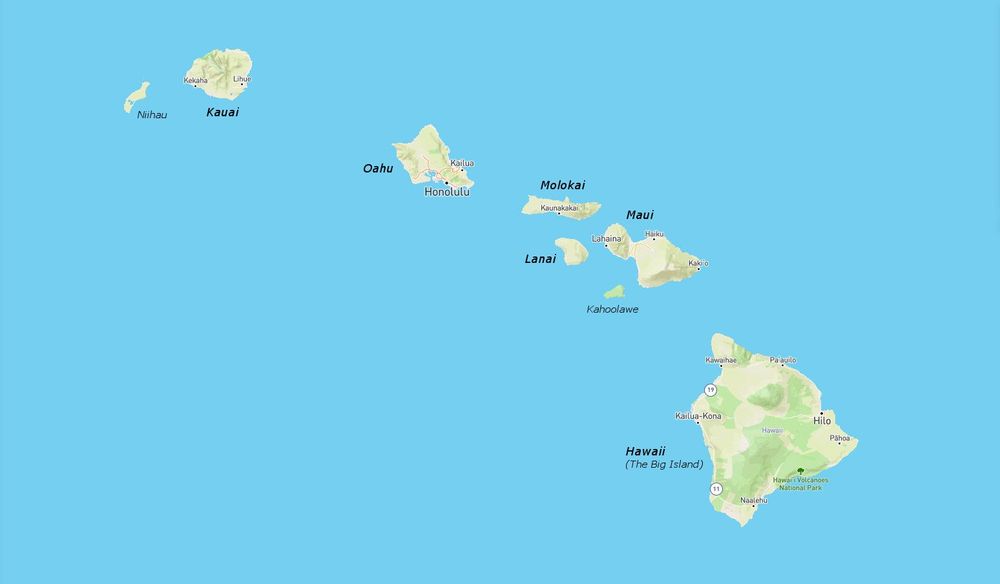 To help you see more clearly, we redirect you to another article which details precisely this question by reviewing the 6 main islands (including Molokai and Lanai).
Now that you have a better idea of the islands you might like, you will have to decide on the time to spend on each of them. Here again, we refer you to this same article which also addresses this question by suggesting the number of days ideally necessary to discover the islands as a whole.
To give you an idea, the general rule is 1 week per island. But many parameters will change this equation, which will be adjusted according to your desires.
We will often spend more time on Big Island which is bigger. Some people will prefer to discover the 4 main islands even if it means staying only 3 days per island, others will prefer to relax and spend a maximum of time on Maui... So it's up to you to judge the best strategy.
But we will still give you our opinion now that we have enough hindsight after 3 trips to Hawaii and more than 100 days spent there.
During our first visit, we wanted to discover the 4 islands in 3 weeks (we told ourselves that we would not come back so soon...). So we privileged Kauai and Big Island to leave only 3 days in Maui and 3 days in Oahu. These 3 days passed very quickly each time and we had the feeling to have botched these islands. Oahu made us want to go back to explore more of the landforms and we were rather disappointed with Maui that we had only covered very quickly without having had the chance to go up to Haleakalā (3 days of rain at the top). During our 3rd trip, we were finally able to take the time to discover Oahu and Maui by spending 15 days on each of them. And as a result we completely fell under the spell of Maui. The view from the top of the Haleakalā left us a great memory, we took the time to discover all the spots of the Hanā Highway, to go for beautiful hikes and to find very nice little beaches. We had a completely different experience because we took the time to discover this island. On the other hand, Oahu did not charm us as much because of its too urbanized and touristy side, and even though we made some nice discoveries, we were not satisfied (this is of course a very personal feeling).
All this to say that if you choose to spend only 3 days on an island, you will probably not have a good or biased experience. Maybe it's better to skip one island and enjoy the others to the fullest than trying to do too much.
Finally, there is a last constraint to take into account: the time needed for inter-island flights.
It will be necessary each time to count approximately half a day by domestic flight, the time to go to the airport, taking the plane, leaving it and going to recover the rental car.
It is also likely that you will have to lug your baggage until mid-afternoon because your accommodation will not be accessible before then. All of this could cost you precious time and the estimated times do not take into account these transfer times to be added.
In which order to visit the islands
Once you will have made a choice on the number of islands and the duration for each one, there will remain one last problem to solve: in which order to visit the islands? This question is not simple because there is no real rule, even if some tendencies can be seen.
Among the trends, we prefer to finish with Kauai because this island is a little jewel! It is the most beautiful of the islands for its green setting. Going from Kauai to Big Island (which is very deserted on the side of Kona) will be a bit rough. Then, Oahu is a good idea to start the trip. The urban side will be less problematic (on the contrary, after 3 weeks of calm and change of scenery, the return to civilization can be less pleasant).
If we had to make a personal choice it would be in the following order: Oahu, Big Island, Maui and Kauai for me and Oahu, Maui, Big Island and Kauai for Flo. Our opinions differ on the sequence between Big Island and Maui, Flo finding that it is more interesting to stop in Maui first to take advantage of the relaxing side before continuing on Big Island more intense and thus to avoid linking two rather green islands (Maui and Kauai), whereas I am rather of opinion to start with Big Island because the desert landscapes contrast frankly with Oahu, then to discover Maui more luxuriant and less austere.
Let's talk now about potential constraints that could influence the order of visit of the islands. The first one concerns the logistics of the internal flights, the prices not being the same according to the routes, and the schedules not being all advantageous.
The second is the time of your visit, because the seasons will have an impact on your experience and a difference of a few days or weeks can change the situation, especially during a 4-week trip. Let me explain.
If you are straddling the beginning or the end of the whale season, we recommend that you place the island of Maui around the best time for whale watching (Maui being the island where whales are most easily seen). Same strategy for surfing, as surfing conditions are more favorable in the middle of winter, and Maui and Oahu are the most interesting islands to catch nice waves. As for the weather, the island of Kauai is often rainier than its neighbors, so it can be interesting to position it close to the "dry" season, i.e. towards summer. The same goes for kayak trips to discover the Nā Pali coast, which are only done during the summer.
You will have understood that the equation will not be easy to solve, but whatever your order of visit, it will not prevent you from enjoying your trip.
Finally, we are often asked what map we used to plan our route. It is the 1:20,000 National Geographic map of Hawaii, which we find quite well done and practical.
3

Management of airline tickets
When to book my flights to Hawaii
For international flights, if you are traveling during the school vacations, book as early as possible, as prices generally only increase on these popular dates. If you are traveling outside of the vacation season, promotions may be available at any time, but it is generally reasonable to book no later than 2 to 3 months before your trip, as prices tend to fluctuate and then rise as the departure date approaches.
For inter-island flights, there is little chance that prices will drop at the last minute unless there is a promotion with Southwest (this happens from time to time). Usually domestic flights have a call-in price and then go up depending on the aircraft's load factor. We therefore advise you to book your tickets as soon as possible, especially if you have a fixed time slot during a busy period (weekend, morning and end of day).
Sometimes it happens that the prices do not change and remain low even the day before for a inter-island flight in off-peak period.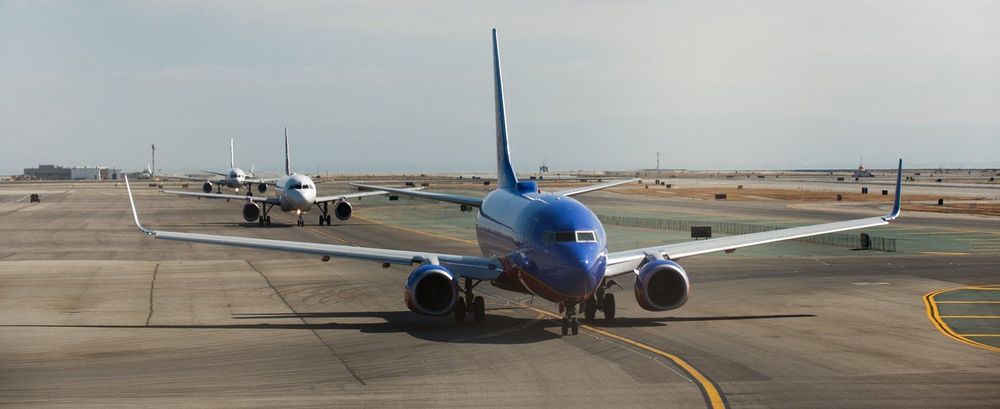 Tip: Consider multi-destination trip
Use a multi-destination reservation to avoid a domestic flight and save time and money. The 4 main islands (Kauai, Oahu, Maui and Big Island) are all served by international airports (even if they are small).
It is possible to arrive in Honolulu (Oahu) and to leave from Lihue (Kauai) and generally the prices are similar to the classic round trips.
Which airline to choose for my domestic flights
3 airlines operate inter-island flights in Hawaii. Hawaiian Airlines is a regular airline, Southwest is a low-cost airline but includes good services such as the check-in of 2 pieces of luggage in the cargo compartment included in the price, while Mokulele Airlines offers trips in small propeller planes that board in a small dedicated terminal, often on the tarmac, in "free style" mode, for which bookings are only open 3 months before departure. Island Air discontinued its flights in November 2017.
If you are traveling on Hawaiian Airlines or Mokulele, you will be required to pay an additional fee to check in a piece of luggage. The fee will be paid at check-in, directly at the airport (you will not be able to pay it online, along with your tickets).
Some tips to reduce the cost of domestic flights
If you choose Hawaiian Airlines, buy all your domestic flights at the same time directly on the company's website using the multi-destination trip combination. This will save you a small amount of money as opposed to buying your tickets separately.
Also with Hawaiian Airlines, consider signing up for the Hawaiian Miles loyalty card before your first flight. It's free and will give you a discount on checked baggage to be added and paid for at the airport check-in.
With the loyalty program: $15 for one bag, $20 for the second bag (for the same person)
Without the loyalty program: $25 for one bag, $35 for the second bag (for the same person)
Don't forget that 2 pieces of checked luggage per person are included in the price with Southwest.
4

Book and choose your accommodations in Hawaii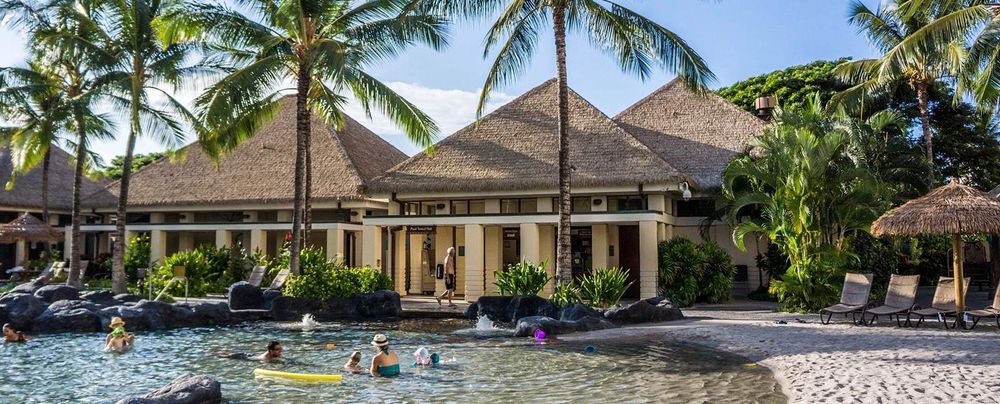 Where to stay on each island
The islands of Hawaii are not large except for Big Island, the largest island in the archipelago. So it is wise to ask yourself the question of choosing the location of each of your accommodations in order to take advantage of either a central drop-off point to travel to each island, or to opt for two different locations, generally opposite each other, in order to minimize travel.
We have covered the whole subject in a dedicated article that will give you the different accommodation options on each of the islands as well as our hotel suggestions.
What type of accommodation to choose
Resorts and hotels
For hotel enthusiasts, there are many accommodation solutions, from small family hotels to large luxury resorts with seaside pools. There is something for everyone and for every budget! Many hotels and resorts also offer small apartments or villas, often set in vast green spaces.
Hotels are, along with condo rentals, the most popular option in Hawaii.
Renting a condo
If you are looking for a little more peace and quiet, a condo is an excellent alternative. A condo, or condominium, is a small apartment in a co-ownership that is available for seasonal rental. This solution often offers the best space/price ratio and also allows you to be autonomous thanks to the kitchen or kitchenette.
For example, we paid less for a comfortable condo on Maui, located just 50 meters from the Pacific Ocean, than for a 2 star hotel room in the city!
The majority of condominiums also have a pool and a small Jacuzzi, as well as barbecues to cook fish and meat outside (this is very common in Hawaii). In most cases, a parking space is provided with the rental. As for equipment, some owners sometimes provide beach equipment.
A condo rental can be very interesting from 3 days. If you rent for less than 3 nights, it is unlikely that they will rent it to you and the cleaning fees at the end of your stay will not be advantageous. You can find many condo rentals on American reservation centers such as VRBO, or Booking.
At the inhabitant's house
You can also find nice services on the side of Airbnb even if the prices charged in the archipelago remain rather high and comparable to those of hotels for single accommodation.
Youth hostels
If you are traveling alone or if you are on a tight budget, you can try the youth hostels which are rather welcoming, but the price is still high. Note that there are relatively few on each island. Some hostels also organize excursions in small groups, which can be very nice for solo travelers. Here are some of the hostels in Hawaii.
Campsites
Finally, for those on a tight budget or for nature lovers, you can opt for camping, but beware, wilderness camping is not allowed in Hawaii and to get permission to camp, you will need a permit, knowing that each island has its own regulations. Permit applications must be made in advance via forms on the websites of each county in Hawaii. There are private campgrounds located outside the parks, but there are few of them.
When to book accommodations
Hawaii is a popular destination, especially for Americans and Japanese. Therefore, it is advisable to book your accommodations as early as possible in order to get better prices.
Note that the high season extends from July to mid-August and also includes the end-of-year holidays.
During the rest of the year, there is less demand, but demand is still high and the best accommodations are quickly unavailable.
Do not forget to add taxes and other fees

Resort fees
Resort fees are set at the discretion of each accommodation. Some hotels do not have them, others do, and they are sometimes added up according to the number of days you spend there. In some establishments, the resort fees can amount to 20% of the total bill! And often, they are only indicated in small print or at the very end of the reservation. Note that these fees are to be paid directly to the hotel.
For example it is indicated for a hotel at $126 per night that a tax of $18.75 will be added per room per night. The price is therefore $143.75 per night.
Do not forget the parking fees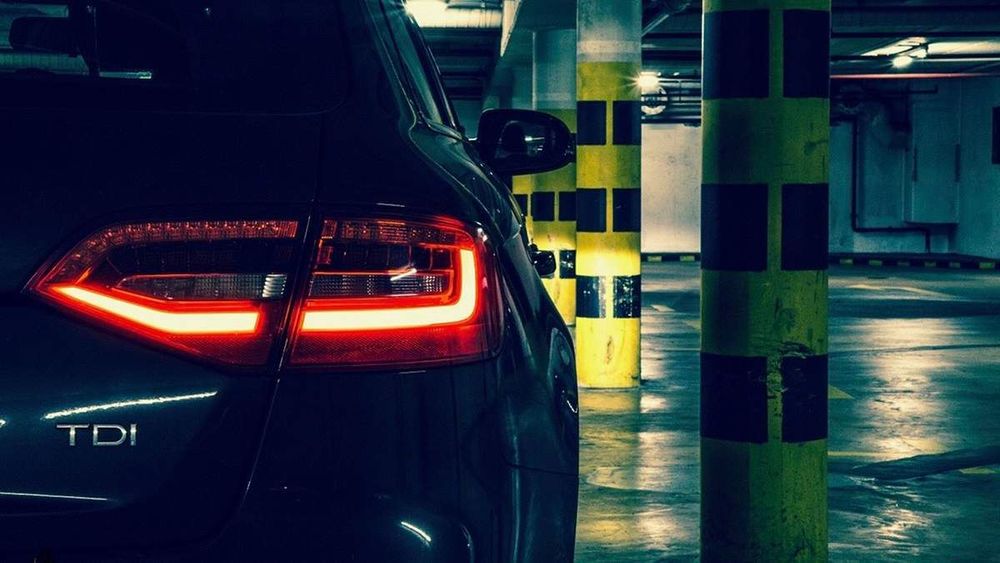 If you have a car, don't forget the parking fees! Indeed, if you have to stay in big cities or in big resorts, chances are that parking is not included in the price.
The parking fees are generally around $20 to $30 per day, not including taxes! Sometimes valet parking is mandatory in some of the more expensive hotels (and therefore more expensive!).
Follow these links to find parking prices for hotels in Honolulu and resorts on other islands.
5

Book your rental cars

Although the islands of Hawaii are quite small, a rental car is still essential to get around easily. There is a public transportation system on all the islands, but it is most developed on Oahu and mainly in the larger cities. For the rest, the connections are either not very frequent or not very practical for tourists, as they hardly ever serve the points of interest and are limited to the cities.

If you want to get around Hawaii easily, a rental car is the only option except on Oahu (and even then, you'll have to stay in the city to avoid being hassled).
Which vehicle model to rent
Although four-wheel-drive vehicles are often popular in Hawaii, they are not essential, let alone necessary, for three of the four main islands.
The only island that has a real advantage for the 4x4 drivers is Big Island, because it is the island where there are the most unpaved tracks, and some places are reserved for 4x4s like the access to the top of Mauna Kea, Green Sand Beach or the descent to Waipi'o Valley. But be aware that in these three cases, the vast majority of rental companies will not allow you to access them (so it will be at your own risk). You will find more information on the access to these 3 places in the dedicated articles.
If you're feeling adventurous you'll also find a few 4WD trails in central Kauai that lead mostly to difficult, low-key hikes that we've never tried before (the unpaved road to Polihale Beach can be done with a sedan). There are also a few 4WD trails in Maui on the slopes of the Haleakalā but they are not really interesting.
That's why we recommend renting a regular car on Kauai, Oahu and Maui, and possibly a 4x4 on Big Island.
Where to rent a car in Hawaii
To rent your cars, we recommend Discount Hawaii Car Rental. It is one of the first Hawaiian car rental companies founded in 1999, and therefore with a strong network in the archipelago. The company has since expanded to cover the entire country.
We have always made all of our reservations with them (in 2017, 2018 and 2019) and have always been very happy.
Discount Hawaii Car Rental offers excellent rates (generally the best in Hawaii) and allows you to book without paying and cancel for free with a few clicks! Finally, you know in advance which rental company you are going to rent your car from, everything is transparent.
Finally, consider looking into Discover Cars which can sometimes offer great deals
To learn more about car rental in Hawaii, we recommend that you read our dedicated article, which will cover, among other things, tips to lower the bill and pitfalls to avoid.
When to book your rental cars
If you choose to make your reservation with Discount Hawaii Car Rental, we recommend that you reserve your cars as soon as you have your domestic flight tickets. Since cancellation is free and easy, you can cancel and rebook if the price drops...
6

Remember to be well insured to be covered in all circumstances

This chapter is mainly addressed to non-Americans. It is well known that the United States is a country where the smallest problem can cost astronomical amounts of money! This is especially the case for hospitalizations and when lawsuits are filed following a traffic accident that caused an injury, even a minor one.

Be sure to check with your insurance company to see what coverage you have for travel to the United States. It may be wise to consider purchasing specific insurance before you leave.
7

Use a travel agency to avoid headaches

We've come to the end of this article and you may be wondering if you have the time or courage to do it all yourself. Yes, while it is very easy to plan a trip to Hawaii, it does take a lot of time. If you are afraid of making a mistake in choosing your itinerary, or if you prefer to leave the organization of your trip to a professional, we recommend that you contact a specialized agency.

Good preparations!
Did Smartrippers help you? Do you know that you can thank us by making some of your reservations directly from our links (activities, hotels...)? This sometimes allows us to earn a small commission without changing the price for you. Don't forget that with Smartrippers everything is free, no advertising, no placement of links at the request of brands... Every little click makes us so happy! Thank you so much!
We are Sandrine and Flo, French thirty-somethings. In 2019 we quit everything to live our dream, become nomads and travel around the world. We left with our baby, Lena, who was only 5 months old at the time. After a first trip around the Pacific Ocean by plane and a long 3 months stay in Hawaii, we left to discover Iceland for 3 months on board our 4WD pickup truck and truck camper. Then we continued our adventure in North America.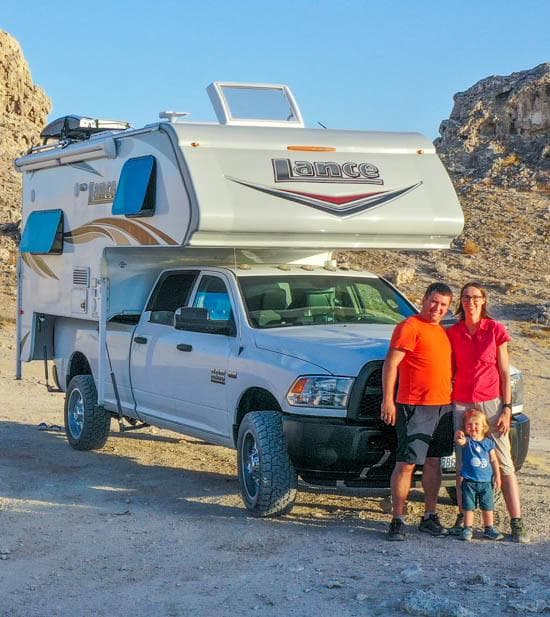 Today, if we can continue this adventure, it is above all thanks to our blog, Smartrippers! We created it one day in 2016, with the desire to share our good travel tips, without thinking that it would lead us there! We have developed it a lot over the years and have become experts on our 3 favorite destinations: Hawaii, Iceland and the American West. We now guide you to these destinations to help you plan the trip of your dreams!
Follow our adventures!