Car Rental in Hawaii: our tips for the cheapest way to rent a car

Written by Sandrine
Updated on 05/03/22
Renting a car in Hawaii is not complicated as long as you know all the tips to be well insured and that you use the right providers who can offer you the best prices. In this article we will provide you some tips on how to save money on your Hawaii car rental as well as all the necessary information regarding insurance and pickup.
1

Find a cheap car rental in Hawaii

Let's start with the crux of the matter: finding a cheap rental car in the archipelago. This is no easy task because Hawaii is a tourist destination that is not the cheapest! As a result, you will undeniably find that the prices are much higher than for a car rental on the mainland. But know that there are some little tricks to reduce the bill!

First of all, avoid going directly through traditional car rental agencies. Even if you have a membership card or corporate rates, you will only find very high or even abusive prices! To avoid falling into the trap, we recommend that you go through a broker who will have taken care to negotiate rates with the rental agencies present in the Hawaiian islands beforehand.
Our great tip: Rent your car at Discount Hawaii Car Rental
Among the various providers, we recommend Discount Hawaii Car Rental, with whom we have booked all of our cars in Hawaii in 2017, 2018 and 2019.
Discount Hawaii Car Rental is a company that was created in 1999 before opening up to the entire American market. Thanks to its Hawaiian origins, Discount Hawaii Car Rental obtains excellent rates from the different rental agencies in Hawaii, which explains their lower prices.
As our feedback has been very positive, we have set up a partnership with them in 2018. >> See rates at Discount Hawaii Car Rental
Advantages of renting your car with Discount Hawaii Car Rental
There's no middleman. Discount Hawaii Car Rental is only a broker offering you negotiated rates. The contract is therefore directly between you and the renter.
You know in advance the rental company where you will take the car. No unpleasant surprises!
Cancellation is free of charge, even a few hours before the start of the rental period.
You don't need a credit card number to make a reservation, only your email is enough.
The prices are almost unbeatable.
For the sceptics, we are currently about fifteen rentals with Discount Hawaii Car Rental and we have never had the slightest problem, our cars are systematically waiting for us at the indicated rental company despite the fact that we have not given a card number.
We also had the opportunity to test their after-sales service following a handling error in 2017 and we got a very fast assistance by chat and then by email.
2

Tips on how to lower the price of a car rental

In this section we offer you some tips to try to lower the price of your rental.
Make several simulations on the number of days
A surprising fact is that prices can vary according to the number of days of rental. As an example, we wanted to rent a car for 8 days in Kauai in October 2018. Here are the cheapest prices we got (Economy or Compact car):
$350 without insurance
$358 with insurance
Looking now at 7 days:
$256 without insurance
$317 with insurance
What is interesting is the incredible difference in the price excluding insurance between 7 days and 8 days while the price remains proportional in the case where insurance is included. Sometimes, it can be more judicious to rent a vehicle for a certain number of days, or even to split a rental in two and why not take advantage of it to change the type of vehicle.
Track price changes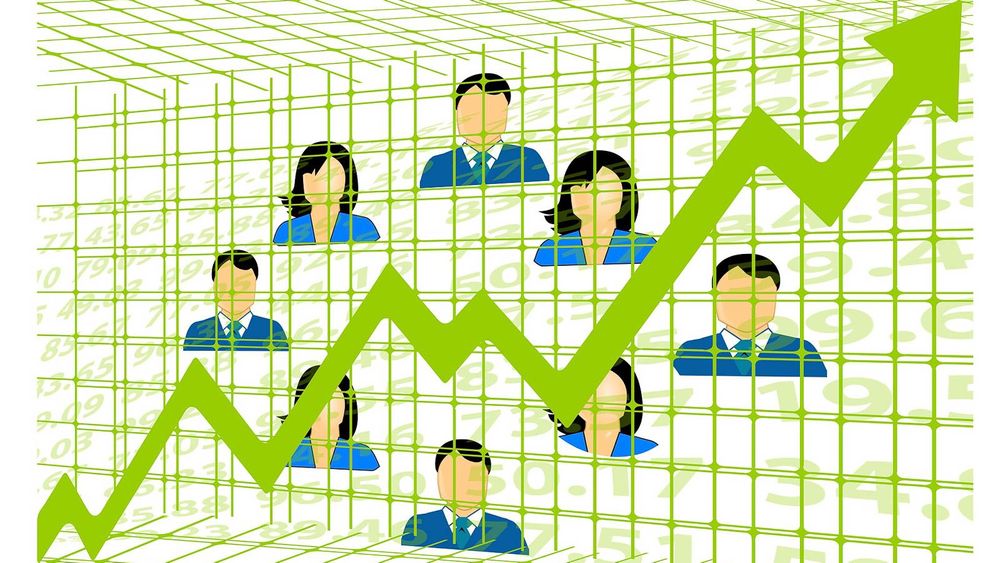 Just like airline tickets, car rental companies are changing prices in line with demand. As a result, it is quite possible that prices vary between your first search and the date of your stay.
To put all the chances on your side, we advise you to make a first reservation with free cancellation and to follow the prices. With each new decrease, don't hesitate to cancel your reservation and make a new one. It is not uncommon for prices to go down, which could save you a few precious dollars.
Include all the options and insurances you want from the moment you book online.
Prices usually soar once you get to the counter, especially when it comes to adding extra insurance, which can quickly become more expensive than renting the vehicle itself. So if you wish to take out options or insurance, remember to take them when you make your reservation to avoid unpleasant surprises.
Be firm at the counter and check the final bill.
Car rental companies tend to always want to add options that you didn't ask for when you booked when you arrived at the counter. This is very often the case, whether you have booked directly with the car hire company or via a third-party service provider.
The solution: be firm and systematically refuse to pay any extras that do not correspond to the initial quote, unless you agree to pay for the additional options.
Additions are generally as follows:
Damage insurance without deductible / civil liability / driver protection / theft protection ...
The person at the counter will quickly see that you are not from here and will potentially offer you a whole insurance package by default, justifying that abroad you have no coverage if you are not American. This is only partially true. Indeed, you will never be insured with your credit cards for civil liability in the USA (there is almost systematically an exclusion for damage caused on board a motor vehicle), but on the other hand, your Visa Premier or Gold Mastercard contracts cover you for material damage (advance to be made and then reimbursed within several months). If you do not wish to take out insurance, decline them firmly. Note that it is possible to negotiate the amount of additional insurance at the counter, knowing that they are often much more expensive than when booking online.

Returning the vehicle with the empty tank
This practice is common in the USA but is often very expensive, especially when added to the counter. To find out if it's profitable, quickly calculate between the potential capacity of your tank and the average price of gasoline on the island where you are. Within a few dollars, it could be interesting if you don't want to rush to find a gas station before returning your car. But be careful because sometimes some fill-ups are charged $90, which is almost double what you would have paid by filling up the tank yourself according to our experience.
Upgrading
Sometimes you'll be offered a more premium vehicle for a few extra bucks. Contrary to the two previous points, we have never been forced on this option.
3

Insurance when renting a car in Hawaii

We talked a little about it in the previous paragraph, but I think it is important to go into detail here about insurance when renting a car in the United States and therefore in Hawaii.
Collision Damage Waiver
If you are not American and you own a Gold Mastercard or Visa Premier cardholder, the insurance on your payment card will cover you for all property damage in the context of the rental of a passenger vehicle (remember to check your contract for exceptions, under the conditions stipulated by the rental company). The insurance will only apply if you pay the totality of your reservation and make the imprint for the provision of the deductible with the same card.
How does it work? In case of damage, the renter will send you an invoice that you will have to pay first. Then, you will have to send this invoice to your credit card insurance company, which will reimburse the sums advanced. Be careful because the procedure can be rather long and sometimes complex, but this will allow you not to subscribe to the LWD/CWD insurance proposed by your renter.
If you prefer to be well insured and not to make an advance payment, we strongly recommend you to choose a vehicle with the included insurances.
It should be noted that the vast majority of rental contracts never cover damage on tracks. So you will never be covered if you attempt to climb Mauna Kea from the Visitor Center, even if you have taken out all the insurance policies offered by the renter.
If you wish to be insured on the 4x4 tracks, you will have to go through a specialized rental company such as Harper on Big Island. However, the prices will be much higher than for a classic rental agency.
Civil liability
In the United States, the driver's civil liability is engaged when there is an at-fault accident injuring a third party (even very slightly). In this case there is usually a court judgement and the sums involved are often astronomical!
As far as we know, no credit card will cover you for third party liability in your car. Indeed, even Gold Mastercard or Visa Premier credit cards that include a "Third Party Liability Abroad" guarantee, have an exclusion for damage caused on board a motor vehicle which is usually mentioned in the general conditions like this: "In addition to the common exclusions, the following are also excluded: any damage caused by motor vehicles, ... owned, driven or kept by the insured or persons for whom he is civilly responsible". We therefore advise you to consult the general terms and conditions of your payment card.
If you are specifically purchasing paid travel insurance for your travel, you should also check your liability coverage.
You will have the choice to purchase the rental company's liability coverage (LIS), which will typically cover you for up to $1 million, choose an all-inclusive rental package like Sunny Cars, or choose not to purchase insurance and hope you'll be a perfect driver (but beware if you get into trouble)!
Be careful when you make your reservation because most American websites (and sometimes Europeans) do not include insurance by default, as Americans are already covered by their personal insurance. So remember to check the included insurances or add them. Sometimes they are optional at the time of payment and therefore in addition to the price displayed, which can be misleading. If you book with Discount Hawaii Car Rental, simply check the option "Inclusive - insurance included" in the form on the results page.
It should be noted that the LIS alone is almost never offered by rental companies, except at the counter, where prices can be prohibitive. If you are only interested in the LIS, you can try to contact the rental company to find out about prices at the counter. We had the case of an agency that offered it to us for $5/day and another for $80/day, for the same duration and the same type of vehicle.
4

International driving licence

If you do not come from an English-speaking country (your driver's license is not written in English), the last thing you need to know before driving in Hawaii is to obtain an international driver's license. This translation of your driver's license will not be requested by the rental agency at the time of pick up where only your regular driver's license will be required. On the other hand, it will be required in case of control by the police or in case of accident.

Contact the authorities in your country to find out how to obtain an international driving licence.
5

Beware of debit card denials

I am adding this new paragraph because more and more car rental companies in the USA are now refusing debit cards. Until now it was possible to pass your debit card as a "tourist" but lately the rules seem to have become more rigid.

To understand this, you have to know that having credit in the USA is a good sign! It means that you are able to manage your money properly and to make the repayments every month. On the other hand, having a card with immediate debit is often reserved for bad payers or newcomers. Seen in this light, businesses are wary of American debit cards. But here we are, for example, in France our payment cards are almost all with immediate debit, even if they are commonly called 'credit cards'.

In order to avoid a possible problem at the counter when you come to collect your car, we therefore advise you to ask your bank for a deferred debit card, if you have the possibility of doing so. The deferred debit at the end of the month is considered as a credit card and will allow you to make your reservations without fear.

We're coming to the end of this article and hope we've been able to help you rent your car at the best price with the right options! Feel free to send us your feedback in the comments section!

Readers of this article have also consulted

From camping to luxury hotels, find the best places to stay on each island as well as our selection of hotels.
Did Smartrippers help you? Do you know that you can thank us by making some of your reservations directly from our links (activities, hotels...)? This sometimes allows us to earn a small commission without changing the price for you. Don't forget that with Smartrippers everything is free, no advertising, no placement of links at the request of brands... Every little click makes us so happy! Thank you so much!
We are Sandrine and Flo, French thirty-somethings. In 2019 we quit everything to live our dream, become nomads and travel around the world. We left with our baby, Lena, who was only 5 months old at the time. After a first trip around the Pacific Ocean by plane and a long 3 months stay in Hawaii, we left to discover Iceland for 3 months on board our 4WD pickup truck and truck camper. Then we continued our adventure in North America.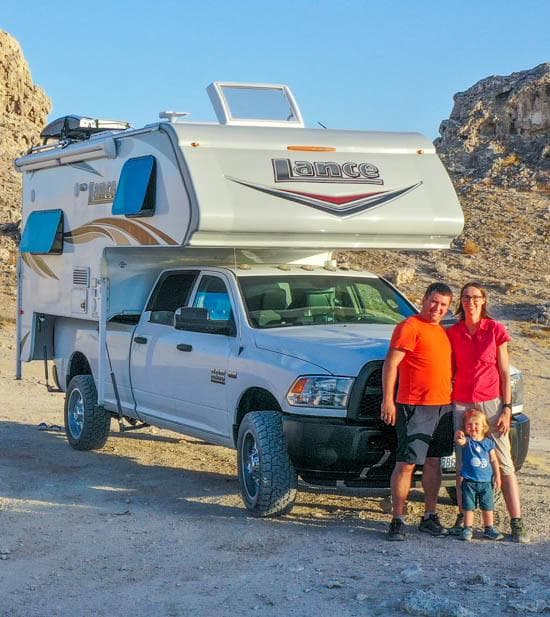 Today, if we can continue this adventure, it is above all thanks to our blog, Smartrippers! We created it one day in 2016, with the desire to share our good travel tips, without thinking that it would lead us there! We have developed it a lot over the years and have become experts on our 3 favorite destinations: Hawaii, Iceland and the American West. We now guide you to these destinations to help you plan the trip of your dreams!
Follow our adventures!