Written by Flo
Updated on 12/20/21
This article is written in partnership with the Niigata Tourism Office, which invited us to discover their region. It reflects the experience we both had during your stay in autonomy with complete freedom of expression.
It would be a mistake to believe that Japan can only be summed up in the big cities and very touristic regions of Tokyo, Osaka, Kyoto and Nara. We have had the example of the Niigata coastal region, which is home to some curiosities and personalities not yet affected by mass tourism, and you know how much we love it on Smartrippers!
After our experience in Gokanosho, we were looking forward to returning to our heart country, Japan, to live similar experiences in contact with Japanese people who have remained authentic, open to sharing their daily life in the heart of the land of the rising sun.
Situated 2 hours by Shinkansen from Tokyo Station, Niigata is located on the northwest coast of Honshu, north of Tokyo. It is therefore possible to travel easily to discover this region famous for its gastronomy, sake breweries and culture.
The JR pass is valid on the JR lines to reach Niigata and for travel in the prefecture.
1

Visit Niigata: What to do, what to see?
Discover the artisanal production of sake in Imayo Tsukasa
Niigata and its region are home to a large number of sake breweries, the famous Japanese rice alcohol. For the occasion, we went to the famous Imayo Tsukasa Sake Brewery, located 15 minutes walk from Niigata JR station.
Founded in 1767, Imayo Tsukasa still makes its sake by hand. It is one of the last 20 in Japan to produce part of its sake in a cedar and bamboo tank, the original way of producing this alcohol before the arrival of stainless steel and ceramic tanks.
Contrary to the strong alcohols often served in Asian restaurants in Europe, Japanese sake is sweet, around 15% alcohol, with a texture that can sometimes be creamy. There are also non-alcoholic sake.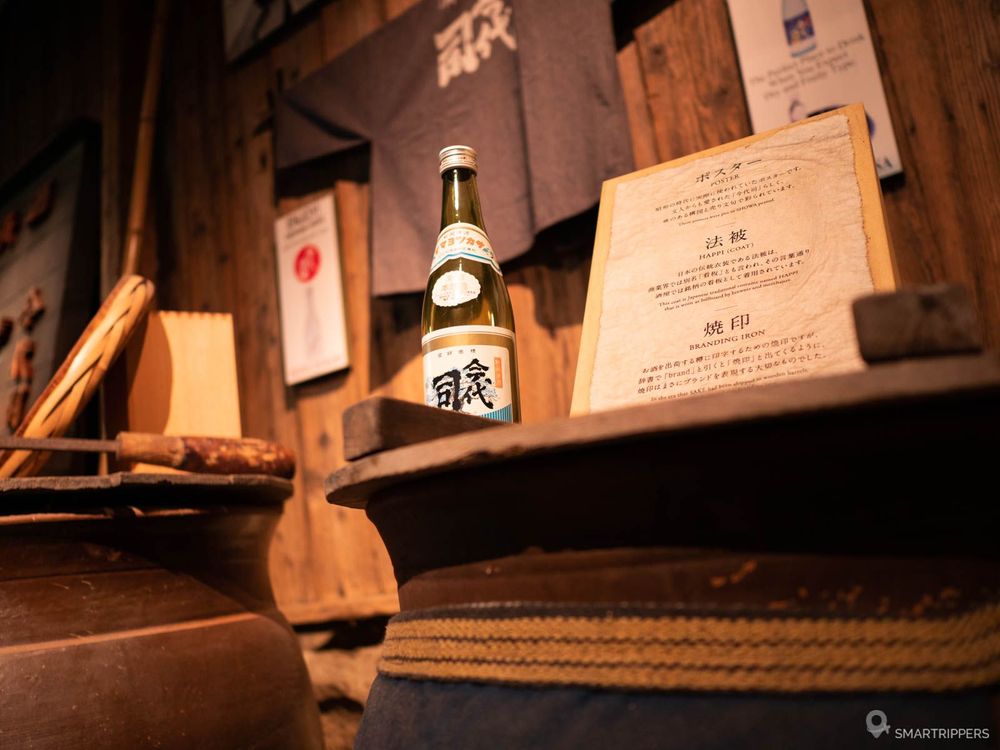 This brewery only produces Junmai sake, i.e. the nectar is only made of rice and water. Other breweries do not hesitate to add alcohol to produce in mass or artificially adjust the taste. It is also known for the building that houses it, a beautiful historical building marked by the life of the brewers who lived here 6 months a year for the production of sake
The Imayo Tsukasa Sake Brewery has therefore become a major historical site in the city of Niigata that can be visited free of charge, or you can simply come and taste one of the 20 sake offered for tasting.
You can thus, in addition to tasting, immerse yourself in the art of making this nectar. During the guided tours, you will be explained the whole process, from the selection of rice, its washing, malting, compression, to fermentation in tanks where the alcohol levels and sake flavours will be adjusted.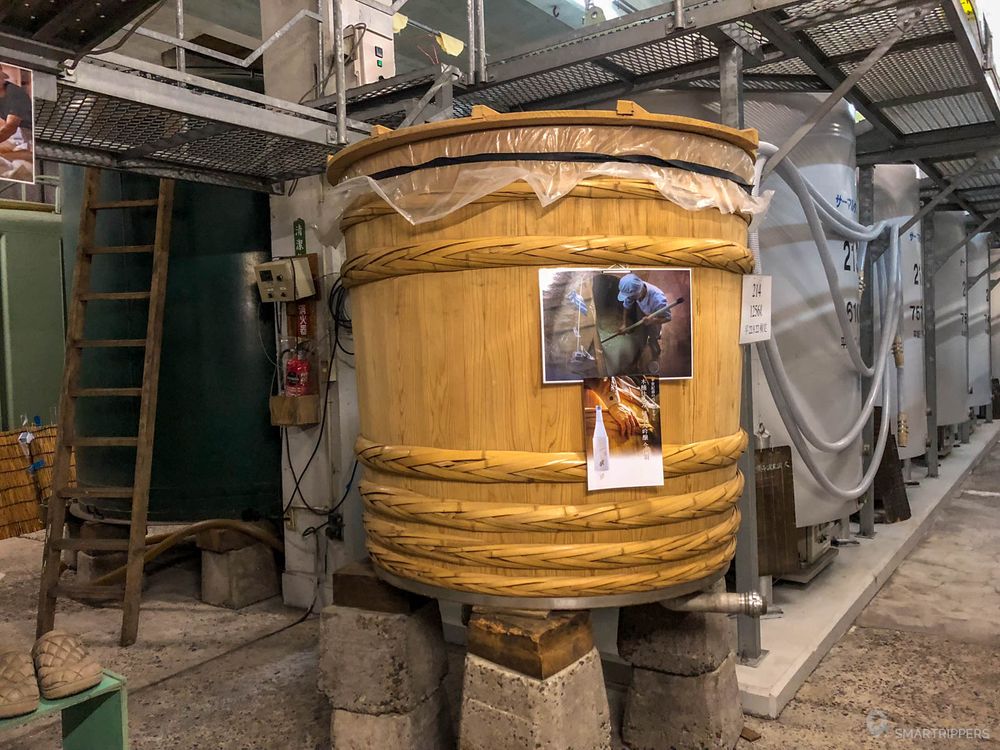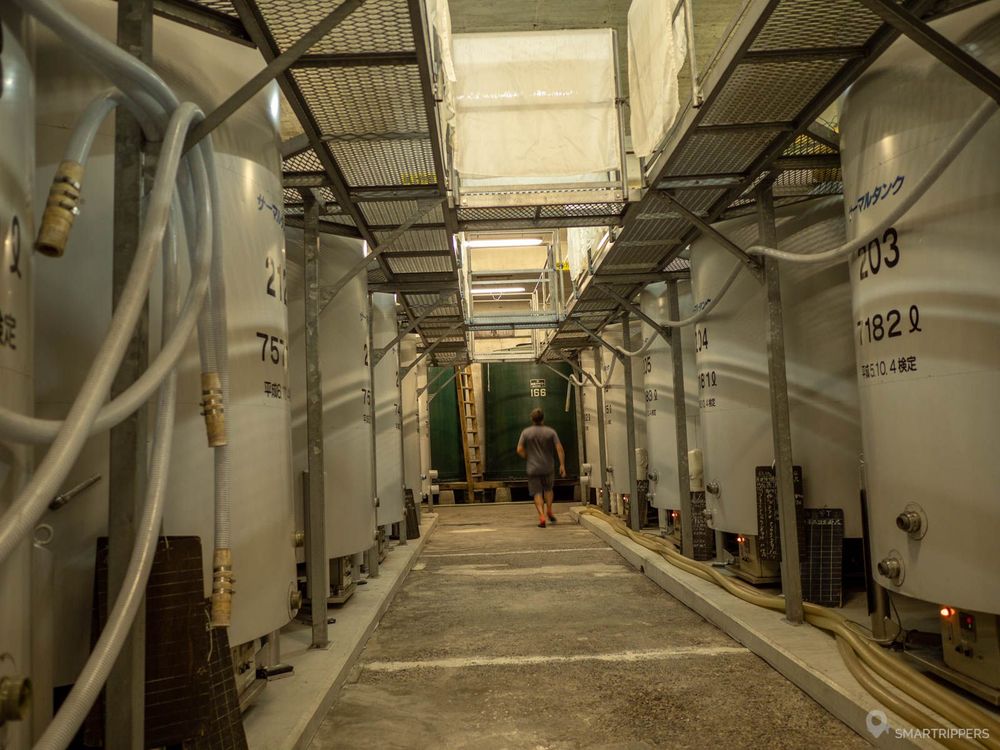 The visit is mainly in Japanese, the guide speaking English is not always present, and is performed for 20 minutes every hour. Fortunately for English speakers, wifi is available and a QR code will be available to follow the visit thanks to a Youtube video that can be followed on your smartphone using your headphones (free loan at the counter if you don't have one), smart!
Once your visit is over, you will be able to taste 2 sake (1 alcoholic and 1 non-alcoholic) for free. To taste, in moderation, other sake from the collection (about twenty), you will have to pay 500u00a5 per person for a tasting of all the sake you like, and so you can eventually buy the bottle you have in the eye! This second tasting is possible even if you have not followed the guided tour. To do this, ask at the counter, which will provide you some small sake containers.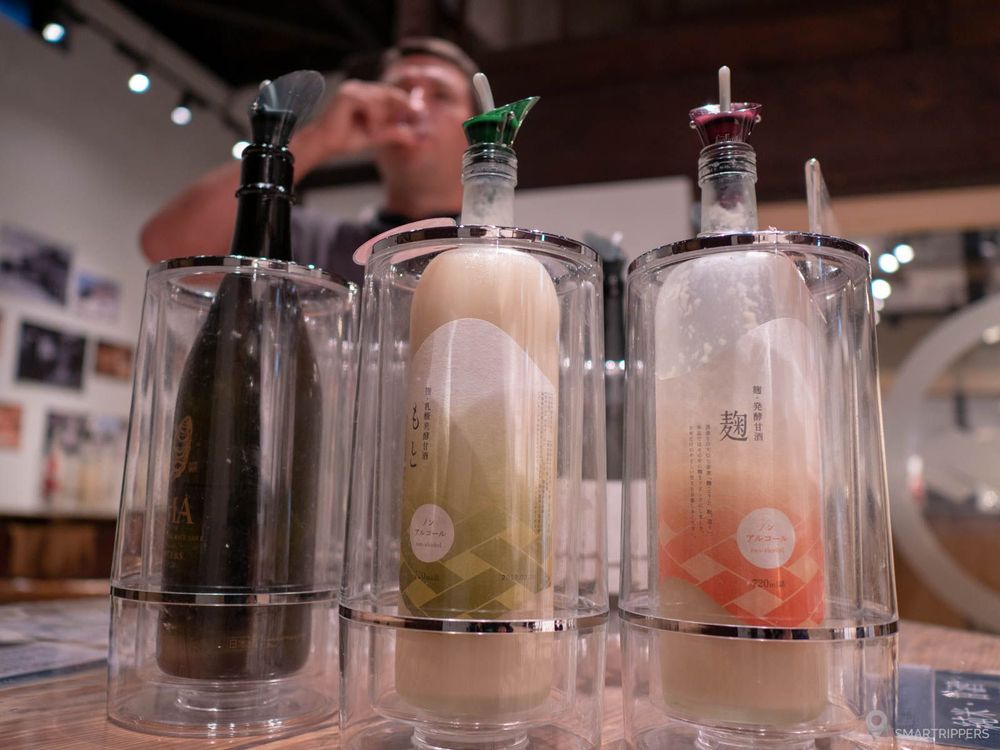 Guided tours of the brewery take place every day and every hour from 9:00 am to 4:00 pm. If you are less than 7 people, you only need to arrive a few minutes before the beginning of the visit. You will then have to put on slippers to walk around the traditional brewery. If you are a group of 8 people or more, you will first have to make an online reservation that will allow you to have a personalized visit.
For more information on reservations, brewery visit times and access, go on their website: Imayo Tsukasa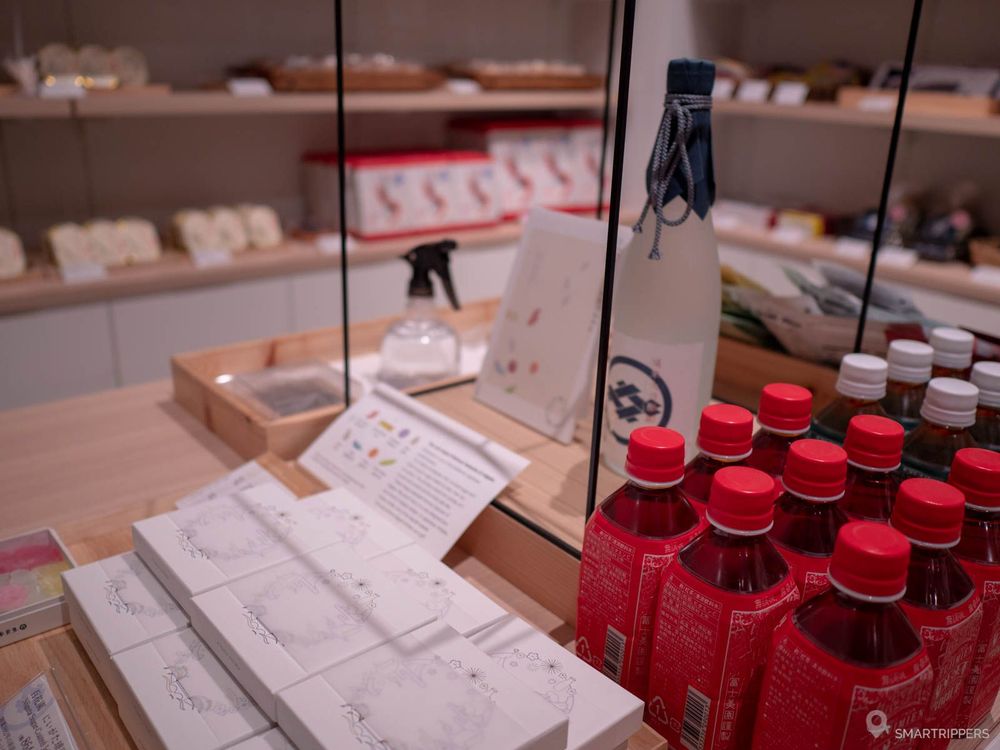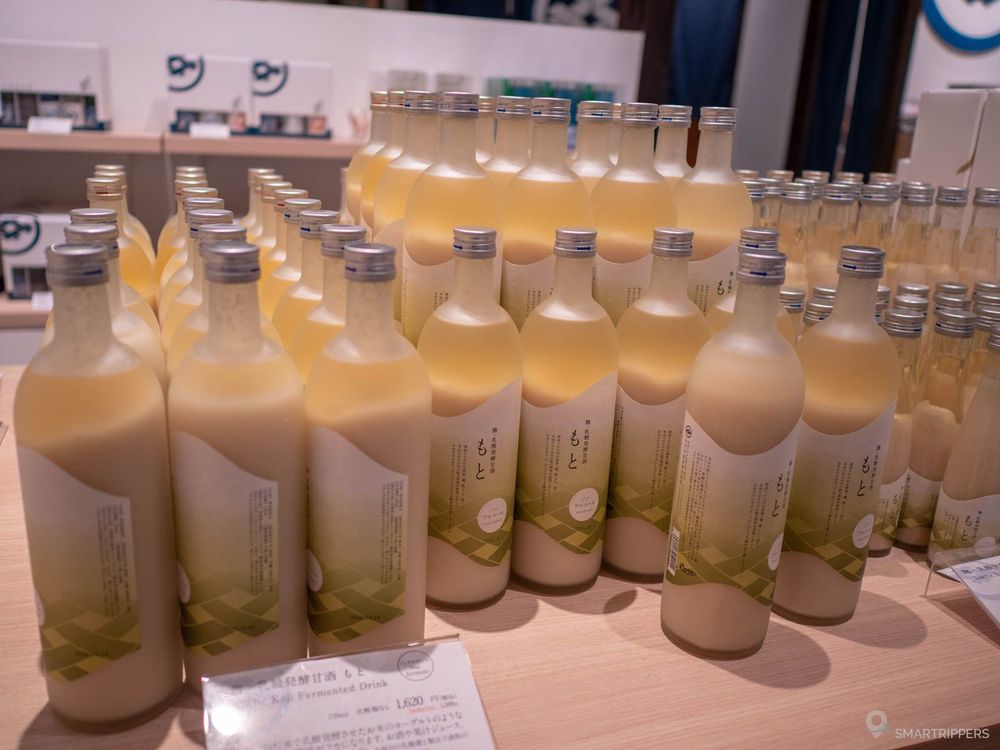 Enjoy sake, taste and buy regional products at Ponsyu Kan
Since we are swimming in sake, there is an address that will delight lovers! Located in Niigata JR station, south exit - west gate, Ponsyu Kan is well known to the locals, not only for its regional products and restaurant, but also for its sake tasting bar.
On the menu, 106 different sake from the Niigata region, which you can taste for 500u00a5. You will receive 5 tokens that you can slide into the machine of your choice. The staff is there to guide you according to your preferences, whether you are looking for a drink with fruity touches or a higher or lower alcohol level... everything is there to make you enjoy a good tasting!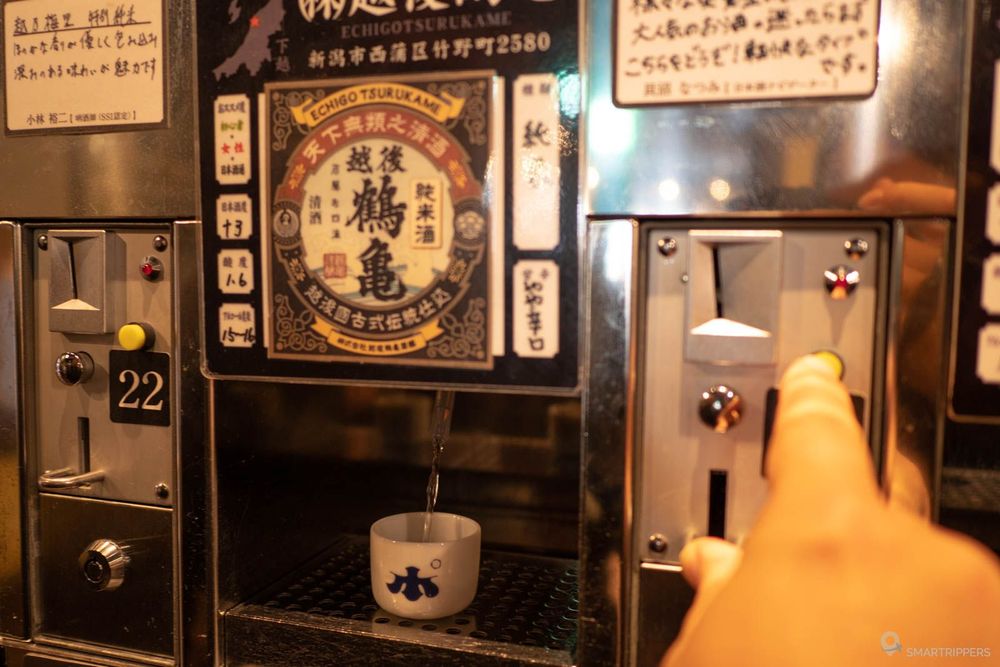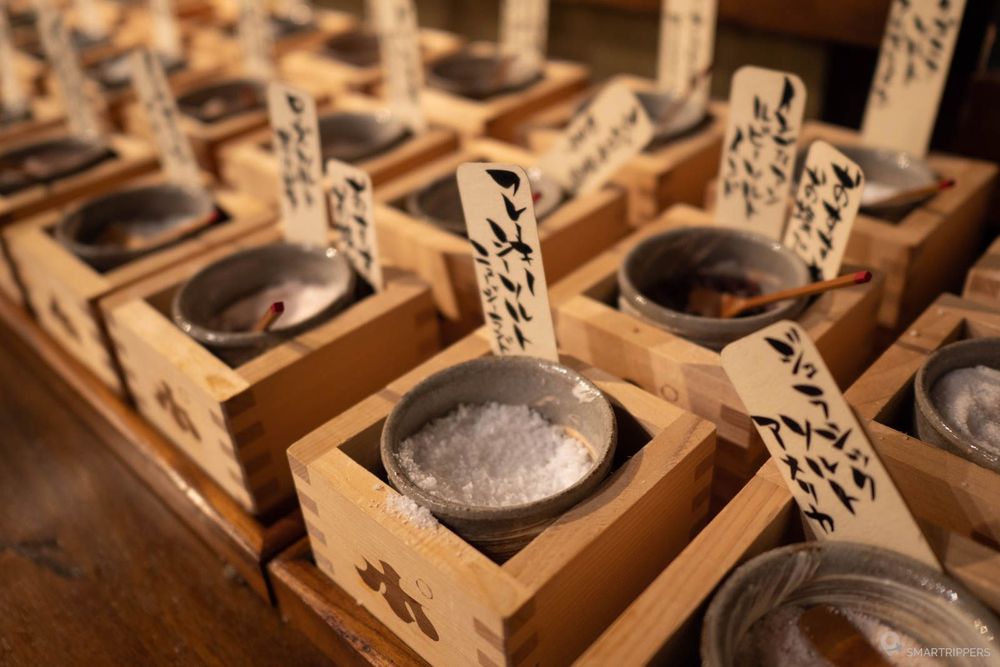 To taste sake, go to the 3rd floor at Sake Brewery 93 whose entrance is located inside the store. We have found here a discount coupon of 200u00a5 for the tasting of the Imayo Tsukasa Sake Brewery (see previous paragraph).
Do not hesitate to taste the many regional products sold in the adjoining Ponsyu Kan shop. Testers will allow you to compare the flavours of different products such as soy sauces for example! Rare enough to be highlighted!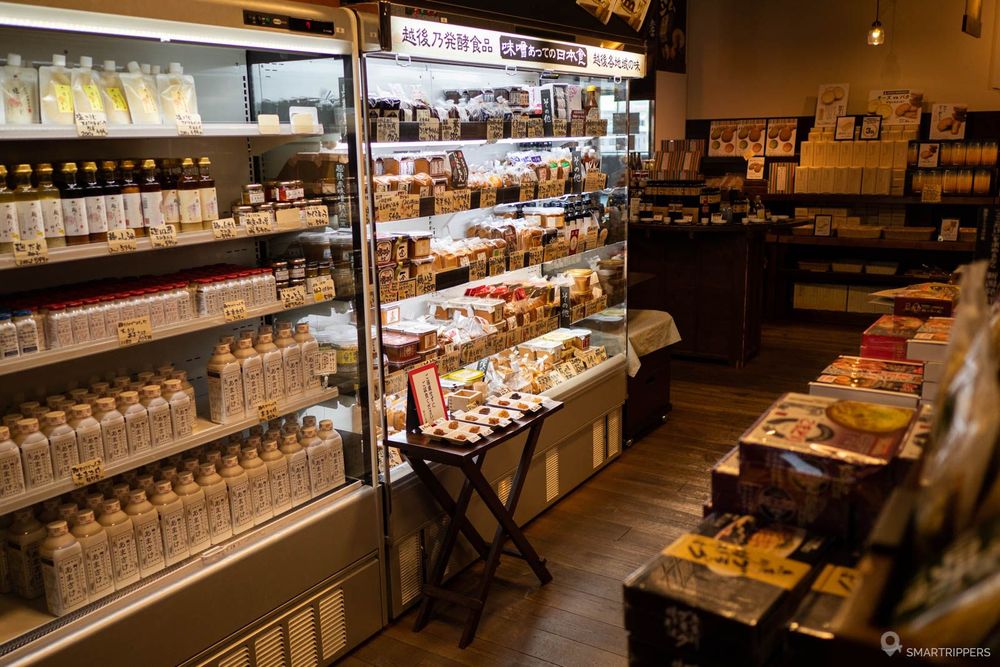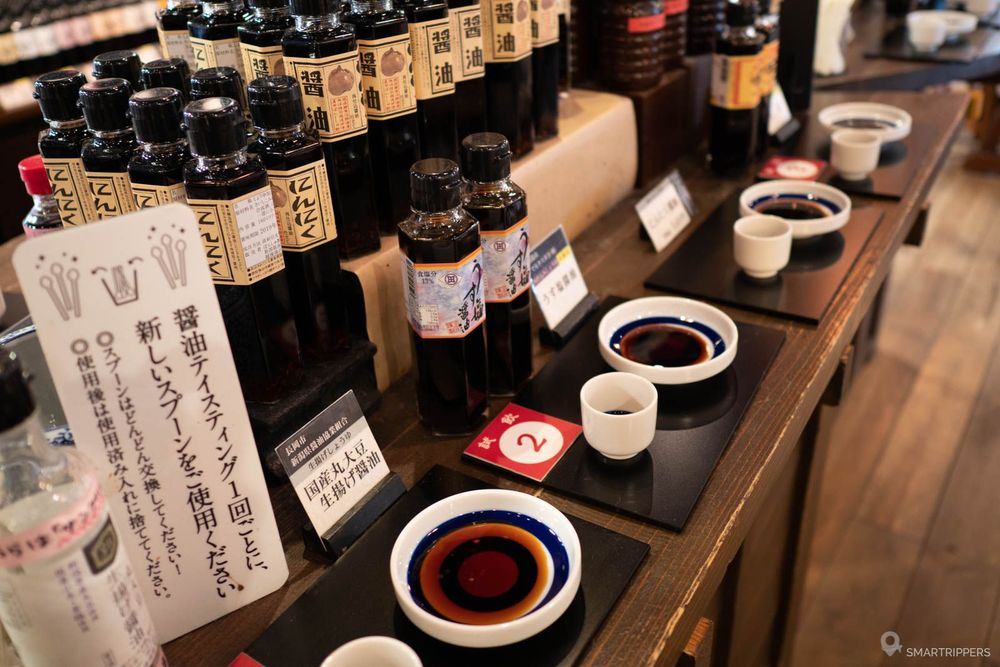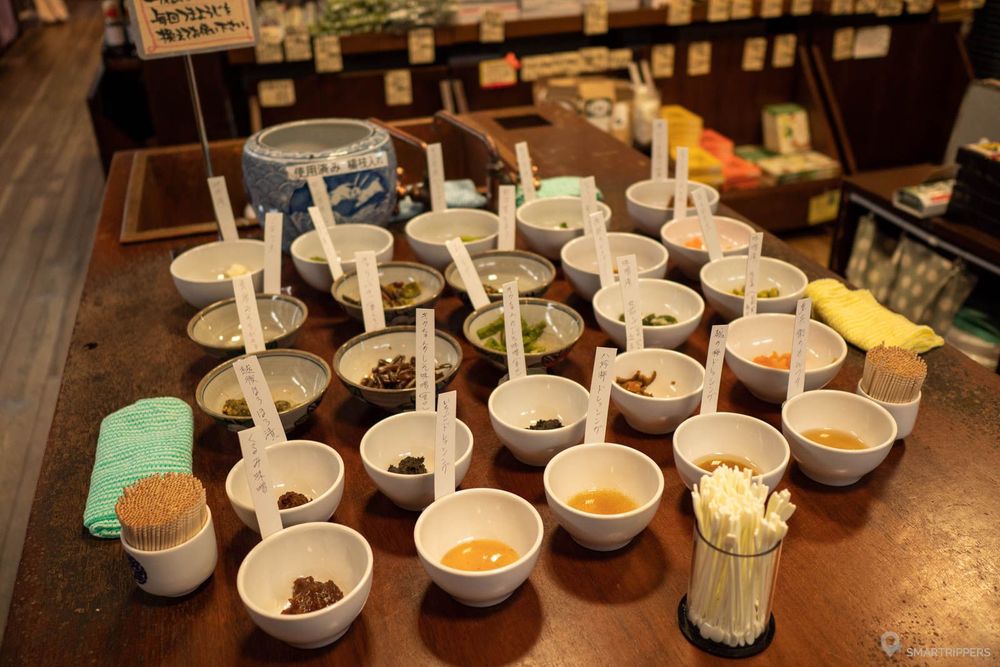 Visit the Saitou Villa and admire its magnificent Japanese garden
Located not far from the heart of Niigata, the Saitou Villa is a jewel in the middle of the city! Built between 1917 and 1920 by Kijuro Saito IV, a wealthy merchant, this residence was designed to form a single unit with its gardens.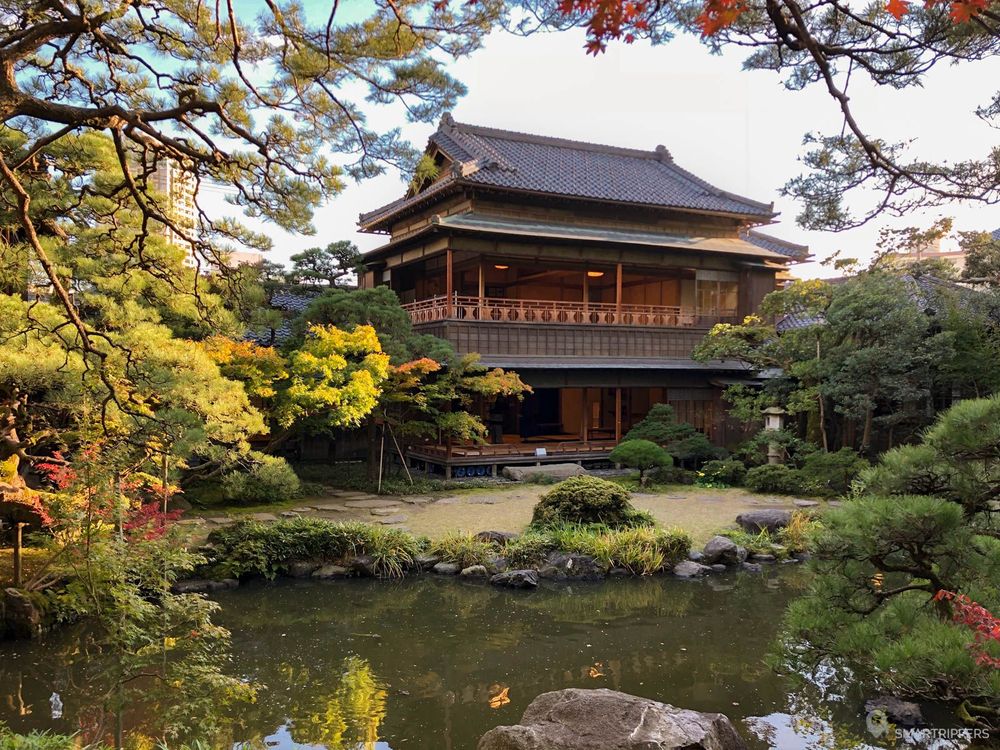 Fascinatingly quiet, each of the rooms has its own atmosphere with an unobstructed view of all or part of the 1000 trees and bushes, bamboos, azaleas and other camellias that make up this garden. A piece of water overhung by a waterfall adds a touch of serenity to this magical setting. The images speak for themselves...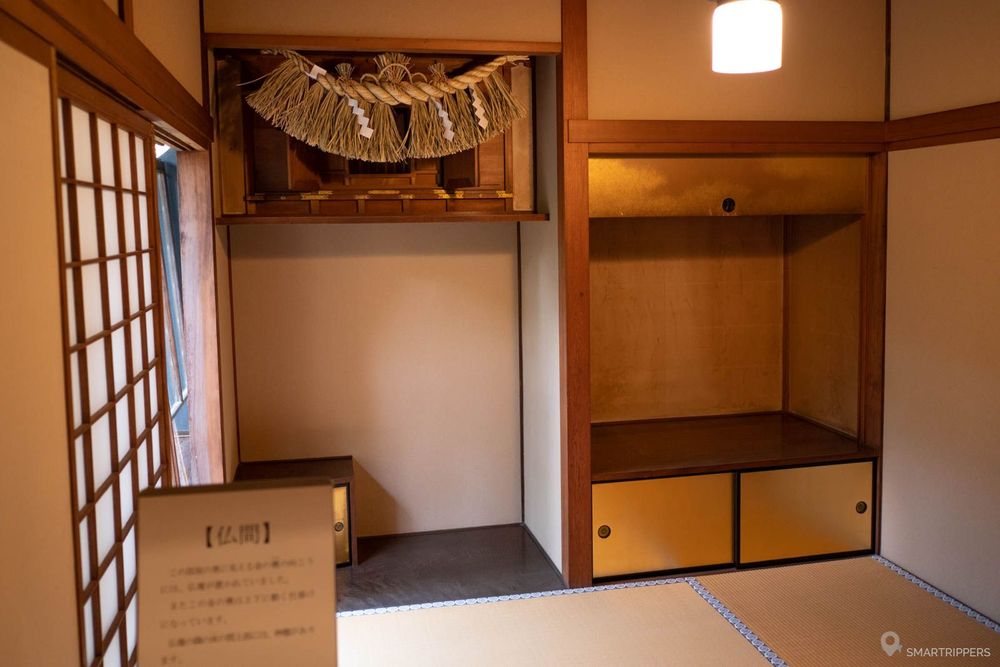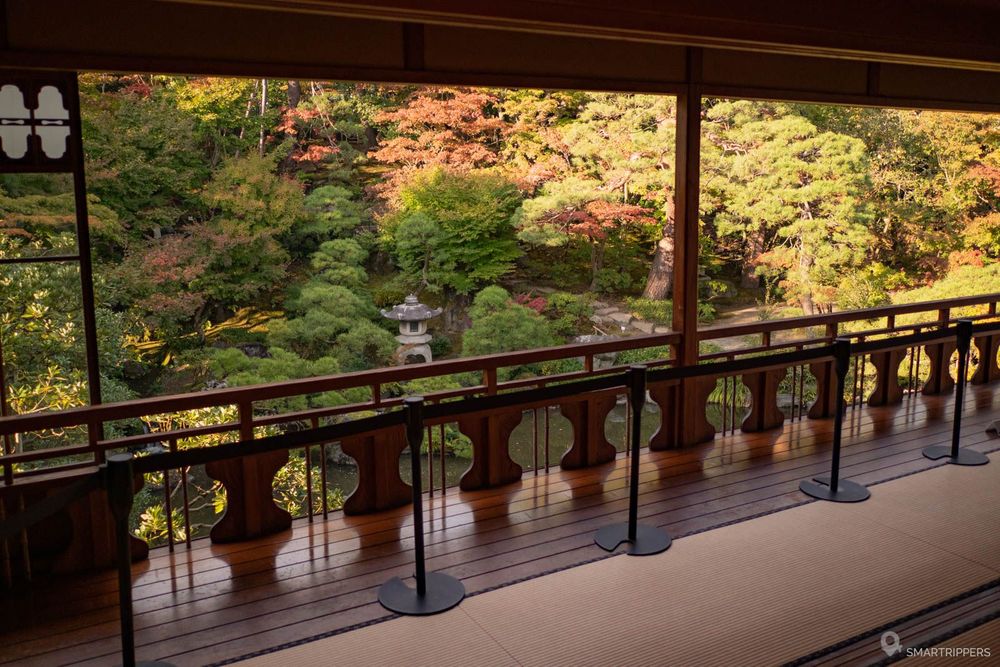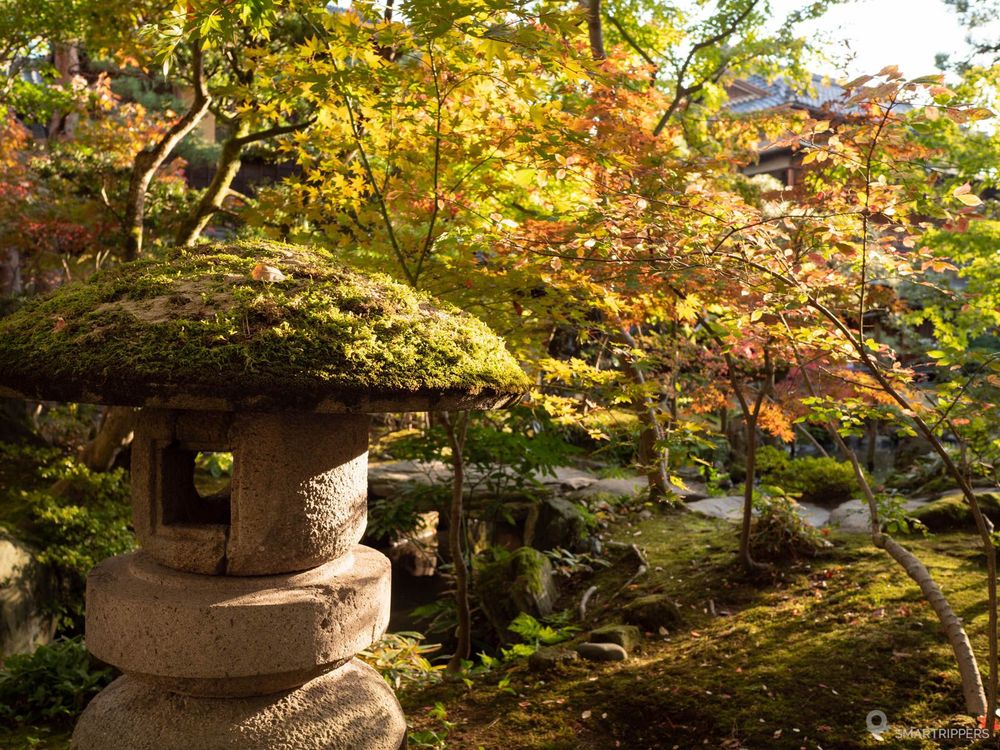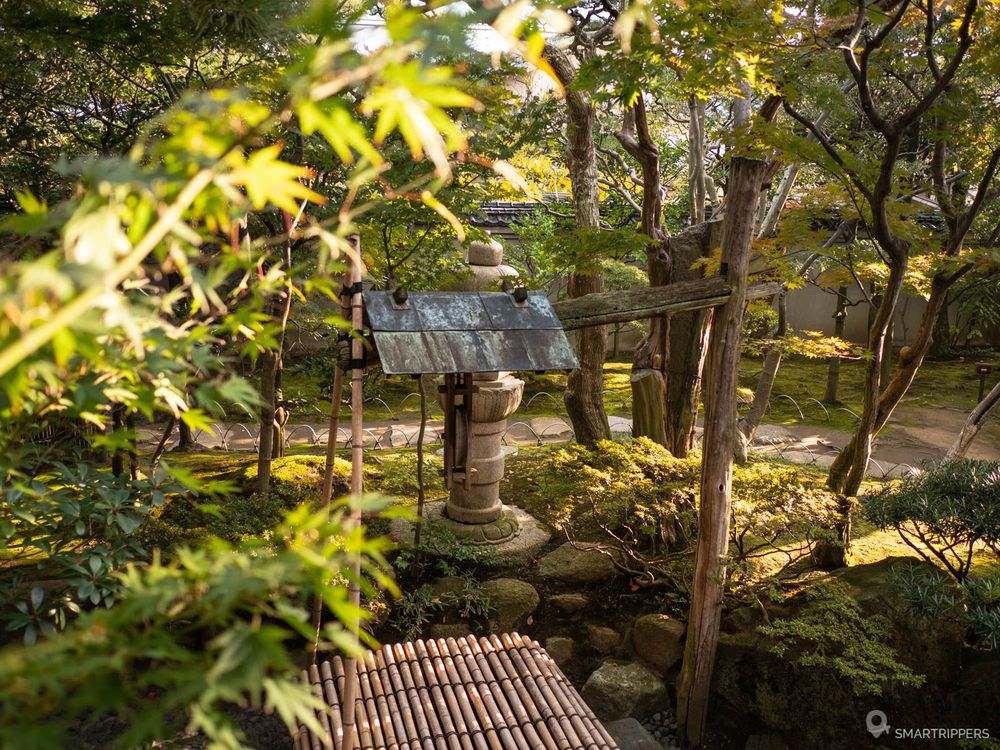 We really liked this pretty villa open to nature. The place is really peaceful and the garden is beautiful in the fall.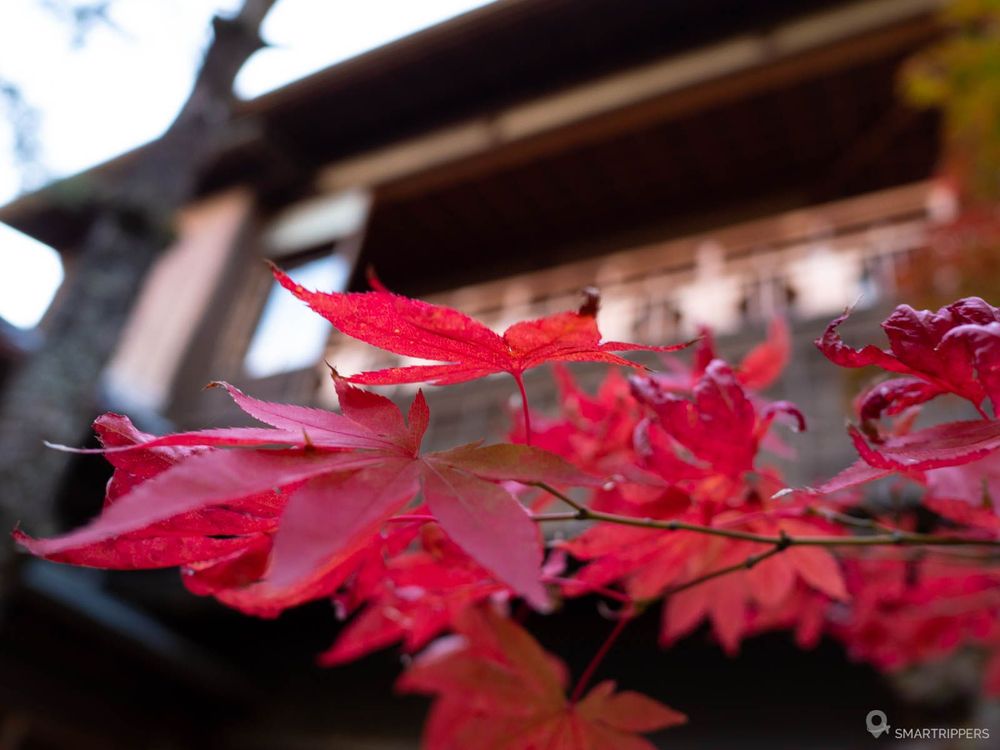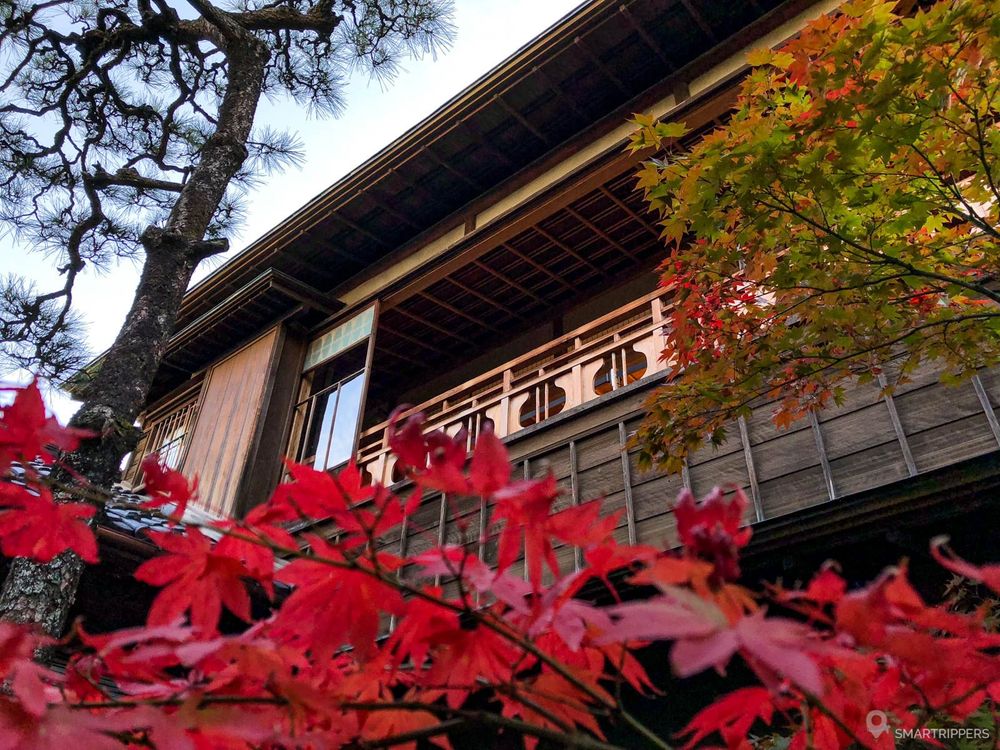 Entrance: 300u00a5 - allowing access to the villa and garden.
Open from Tuesday to Sunday from 9:30 am to 6 pm (until 5 pm from October 1st to March 31st).
To get there by bus from Niigata JR station, you can take the C60 bus (terminus north exit of the station) and exit at Nishihoridori Hachibancho stop. 210u00a5 to pay in the machine near the driver when leaving the bus.
Enjoy fresh fish at Pier Bandai
Niigata's fish market is located at Pier Bandai. You will find fresh fish from the day's fishing such as snow crabs, tuna, salmon, squid and other local specialities. Fish is sold in all its forms: as a whole fish, prepared in a sashimi, sushi, breaded, marinated, fried or dried! Only local products that you can, if you want, taste on site, as an outdoor area allowing you to sit down under a large tent for the time of your meal.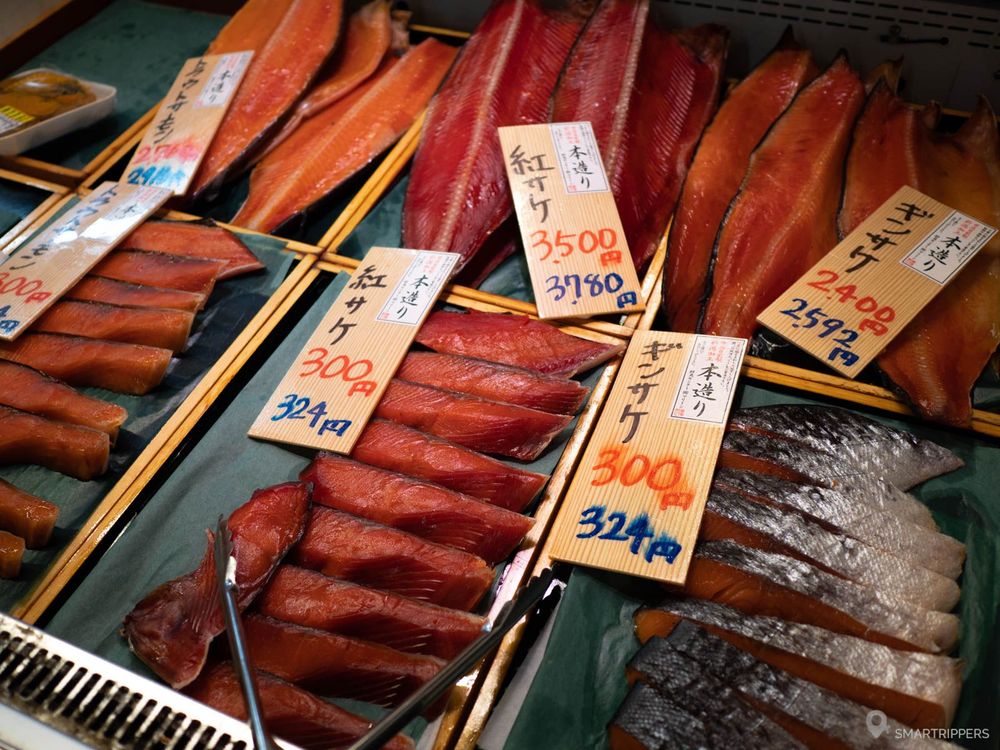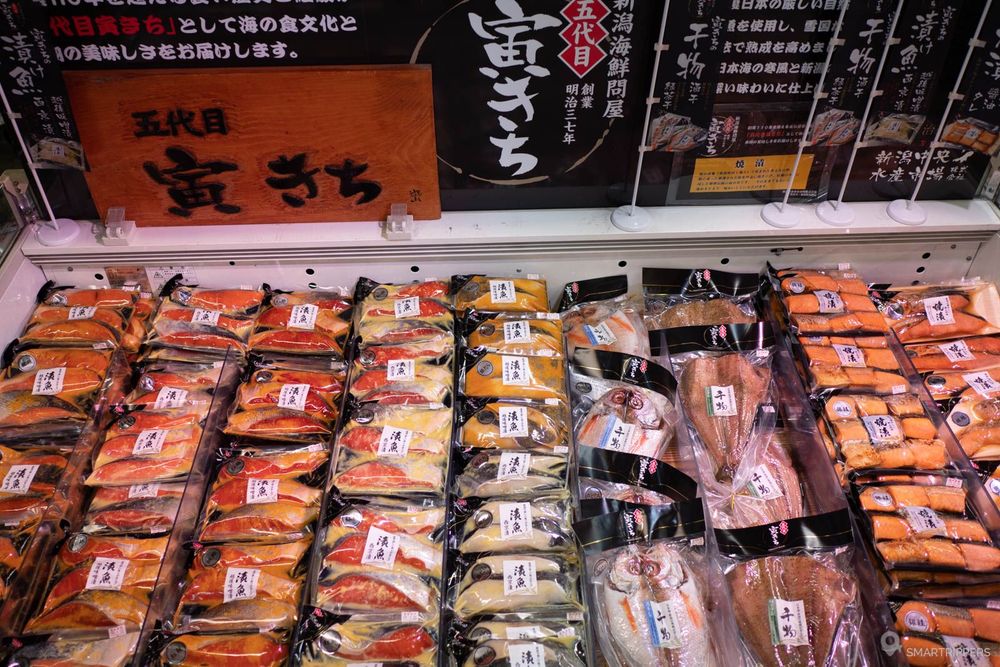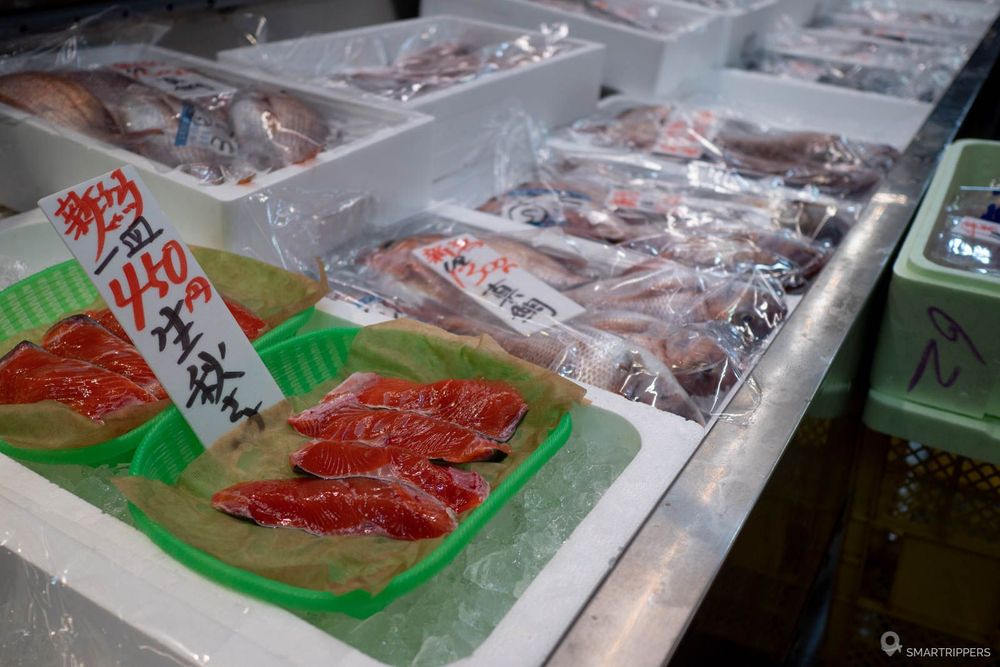 In addition to fresh fish, you will have the opportunity to taste a speciality from Murakami, a charming village east of Niigata, which is salted/dried river salmon. You can also try Niigata or Murakami beef, as well as local rice, which grows in the mountains to the north around Murakami.
As you will have understood, Pier Bandai is not only a fish market, it is here that you must come to taste local products, from the sea as well as from the land. You will not be disappointed and the prices are quite low!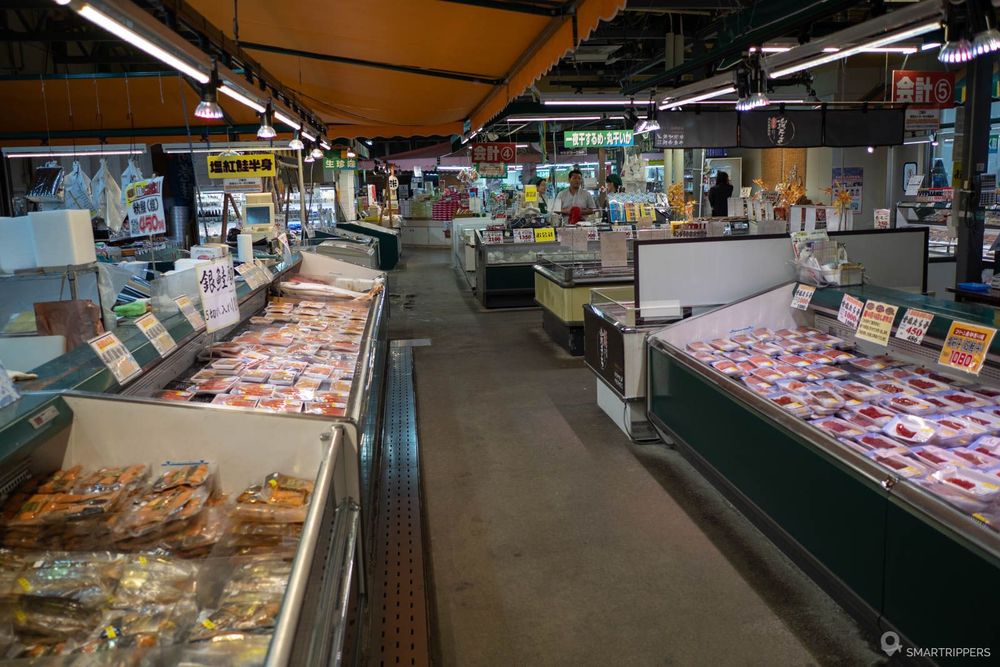 Feel free to visit Pier Bandai around 11am to make sure you have a maximum of shops opened. In the evening, follow the Japanese rhythm and come before 5pm. The shops are emptying quickly when the 7pm closing time is approaching!
2

Where to eat in Niigata?
Pier Bandai - The fish market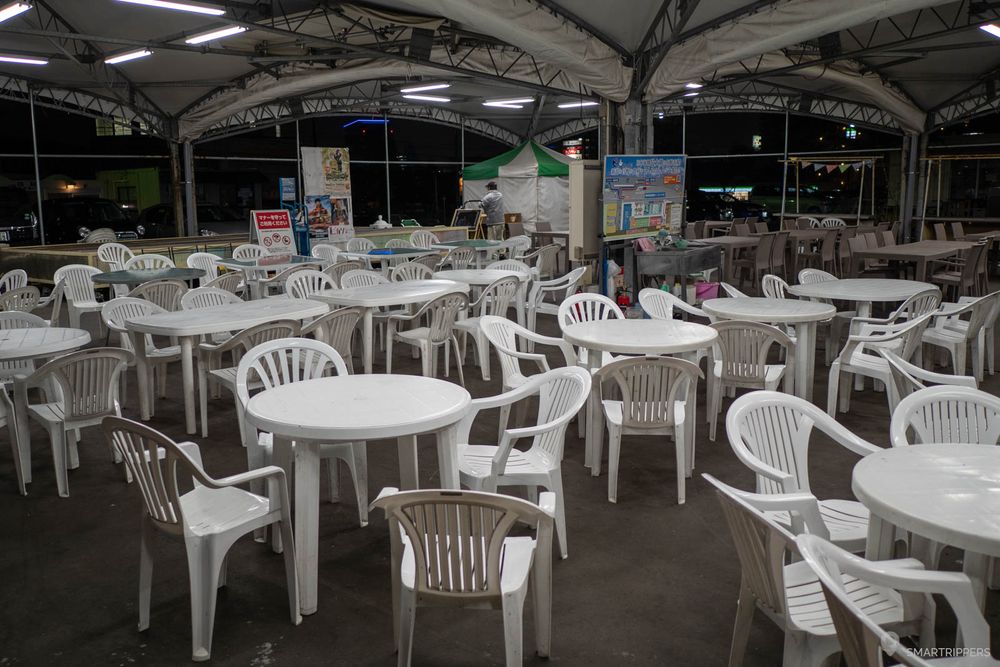 As suggested above, Pier Bandai is an excellent way to find local food for a very reasonable price and it is also fresh and very good! During the day, you can taste the fish you have just bought directly under the tent in the immediate vicinity of the market. Some barbecues are available for cooking fish. Several small restaurants are also located near the fish market, so don't hesitate to explore the area if you prefer to eat indoors.
We were lucky to be able to have a table in this magical 3 centuries old place. Quite honestly, I think we would never have pushed the doors of this luxury restaurant if we hadn't been invited. We are not a fan of gourmet restaurants, but I must admit that this was one of the most enjoyable culinary experiences we have had so far! It is definitely worth it!
This famous traditional Niigata restaurant is located in the immediate vicinity of Villa Saitou, on the same street. The all-wooden establishment is located in the heart of a beautiful Japanese garden. It has 13 traditional rooms from 20 to 230m2, the smallest of which are privatised with a view over the garden. We tasted the "Lunch Kaiseki Ume" menu which was served to us in one of the privatized rooms.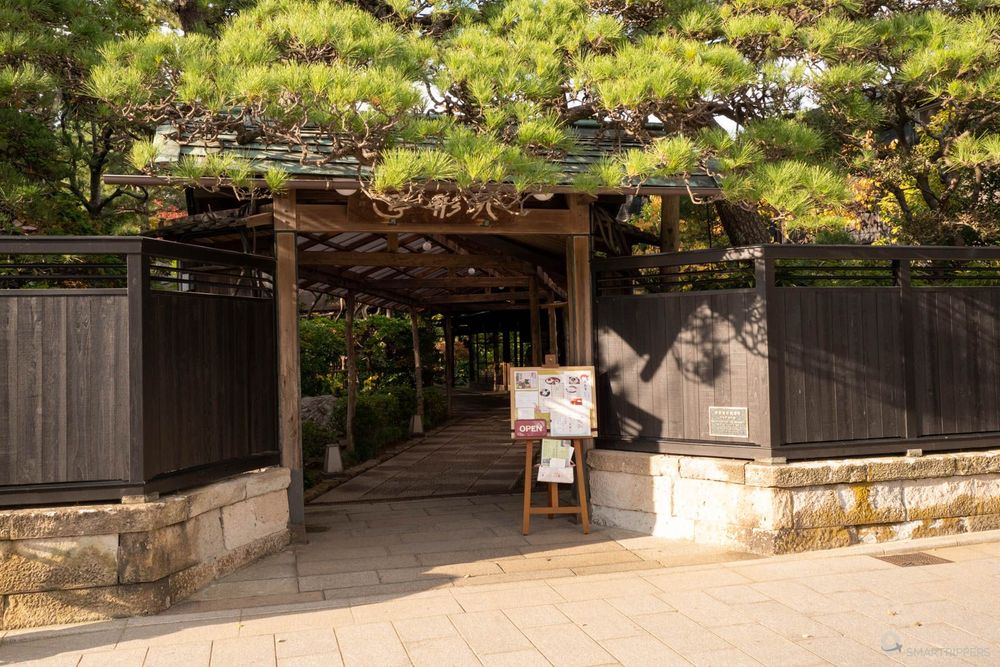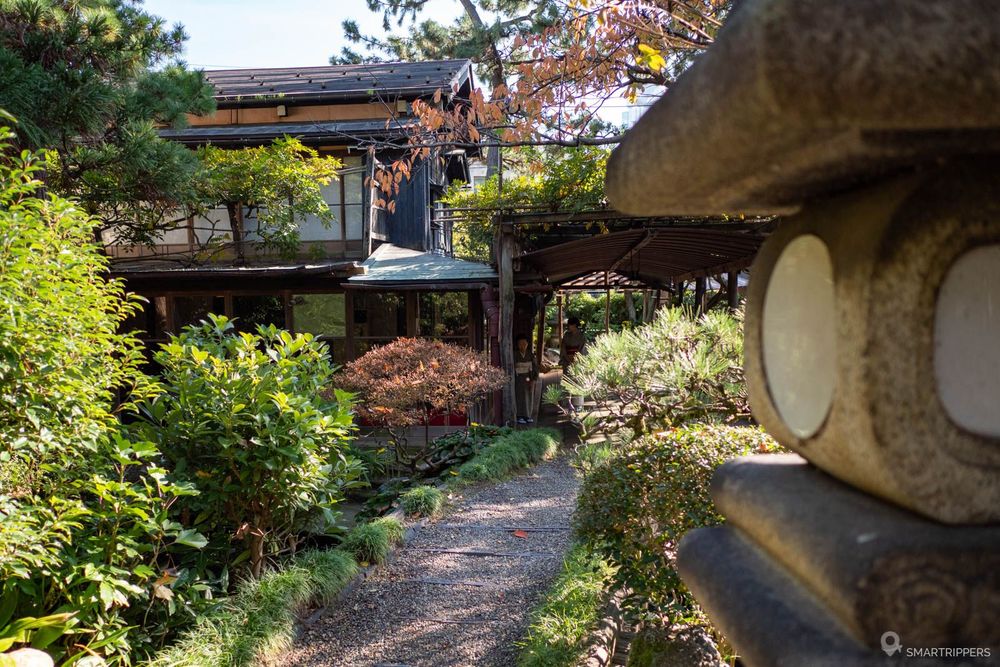 As soon as we enter the restaurant, we are warmly welcomed by the host, a charming elderly lady, who greets us with a few words in French! She tells us that she herself has translated our menu into French (a really touching attention). We are then accompanied to our beautiful and large private room. Wow!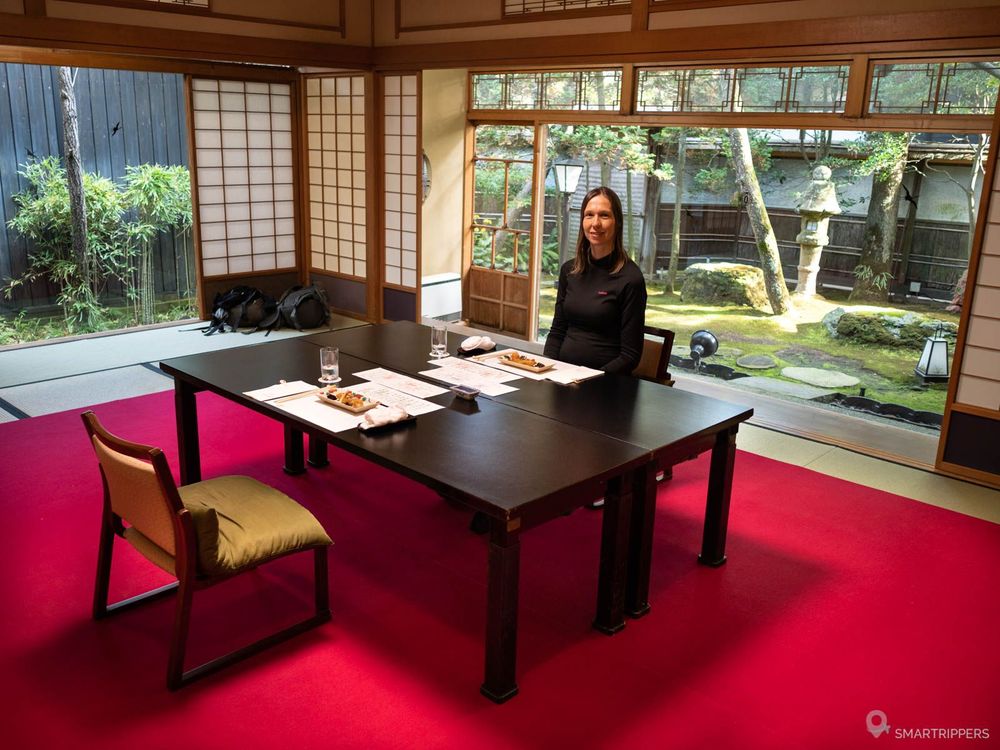 A large room just for the two of us, where our table thrones. Two large windows allow us to admire a beautiful and perfectly maintained garden. We're so lucky! The small chairs are comfortable and allow us to have a good time at the table (almost 2h00 which is huge for Japan!!)
Then the parade of dishes begins. A succession of about ten traditional and deliciously prepared dishes follow one another. The flavours are dancing as refined dishes are served such as sashimi, grilled fish, small snacks and other delicacies... a delight for the senses in this exceptional setting, the proof in pictures!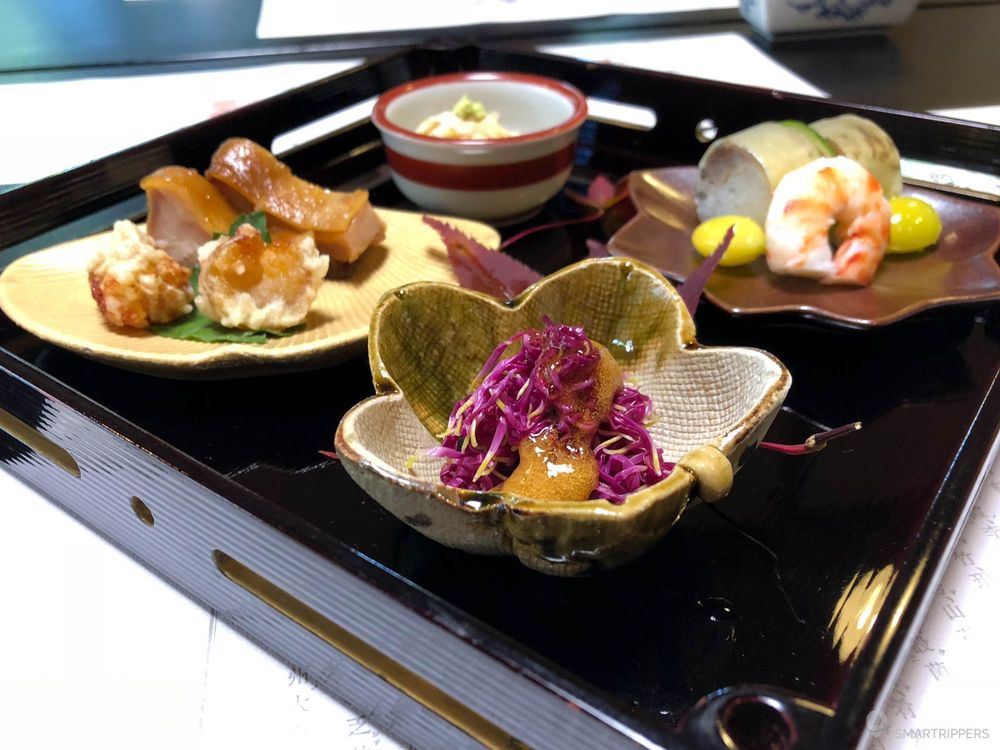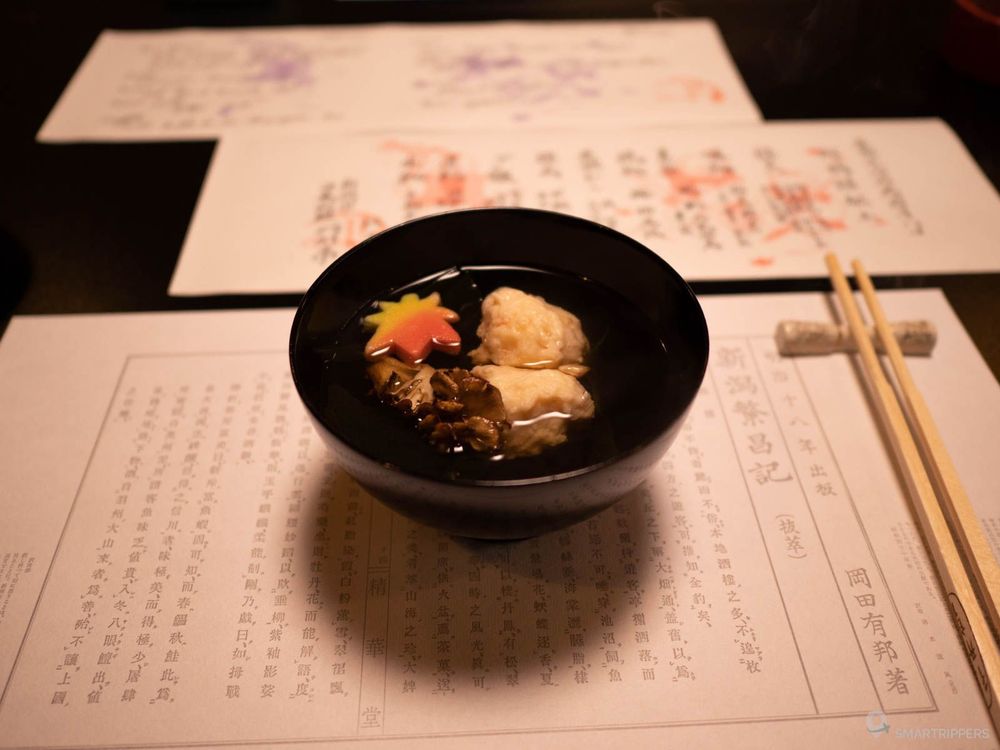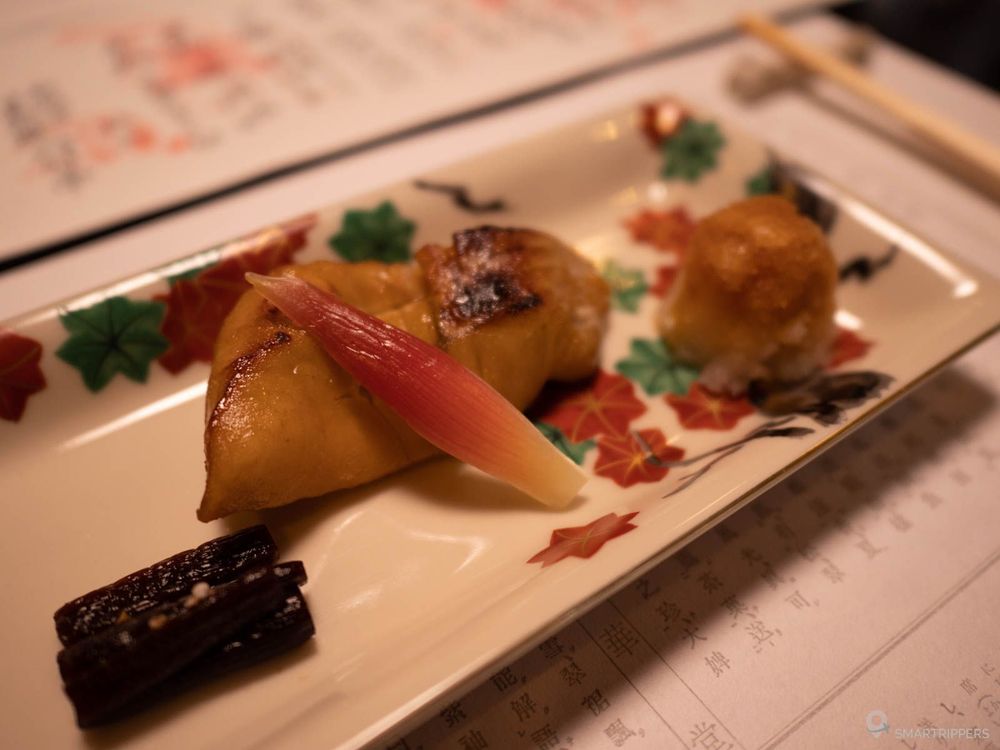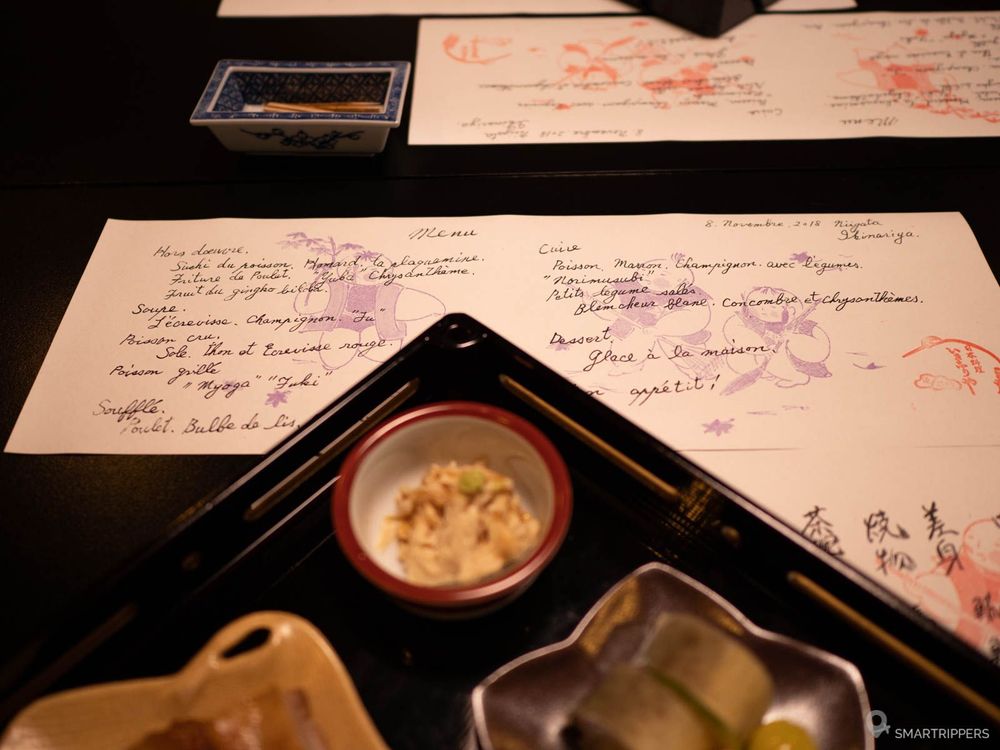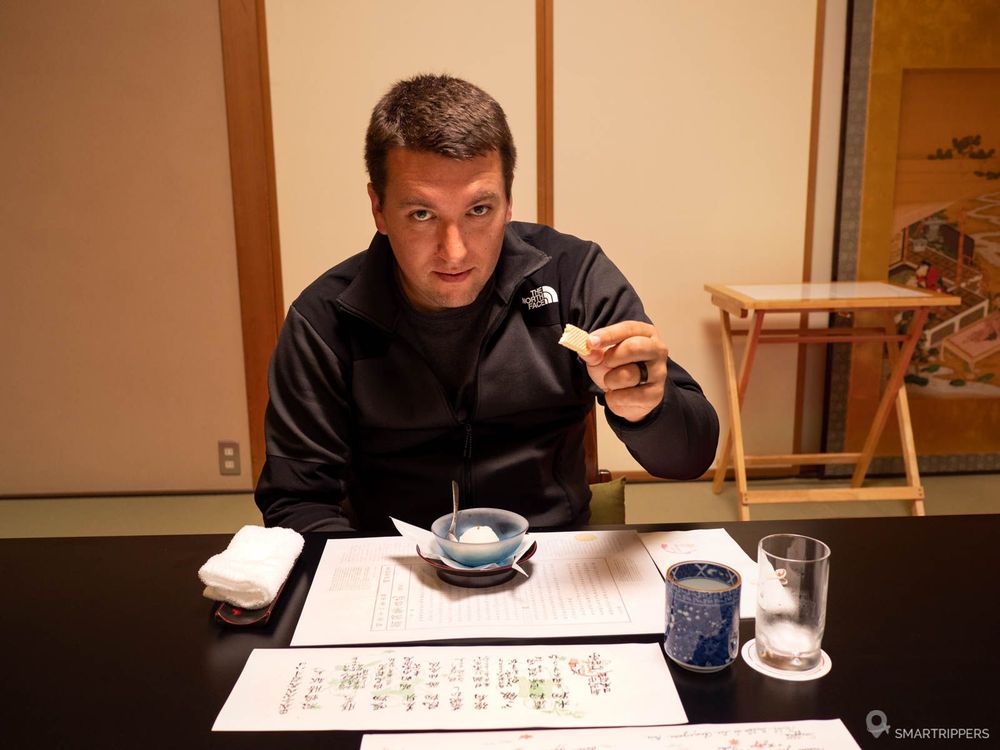 It is strongly recommended to book several days or even weeks in advance to enjoy this special place. For those who do not speak Japanese, you can send an email to yoyaku@ikinariya.co.jp (use a translator to express your request in either Japanese or English).
Opening hours: Lunch from 11:30 to 14:00 and dinner from 17:00 to 21:30. The restaurant is closed on Sundays and public holidays. On the budget aspect, we paid 27,000u00a5 for 2 people including drinks for a lunch. A not insignificant amount but which in our opinion is really worth it, both for the quality of the food and the exceptional and privatized location. Note that dinners are more expensive.
To get to Ikinarya by bus from Niigata JR station, you can take the C60 bus (terminus north exit of the station) and get off at Nishihoridori Hachibancho stop. 210u00a5 to be paid in the machine near the driver when leaving the bus.
3

Where to sleep in Niigata?
Nikko Hotel
As we only spent one night in Niigata, we had to have a strategic location in order to be very close to Pier Bandai where we wanted to eat for dinner, not far from the JR station, and near the port to take the ferry the next morning to the island of Sado. The Nikko Hotel was a very good location. This "Western" type hotel is very comfortable and quiet. Our room was perfectly clean, spacious and with good quality bedding.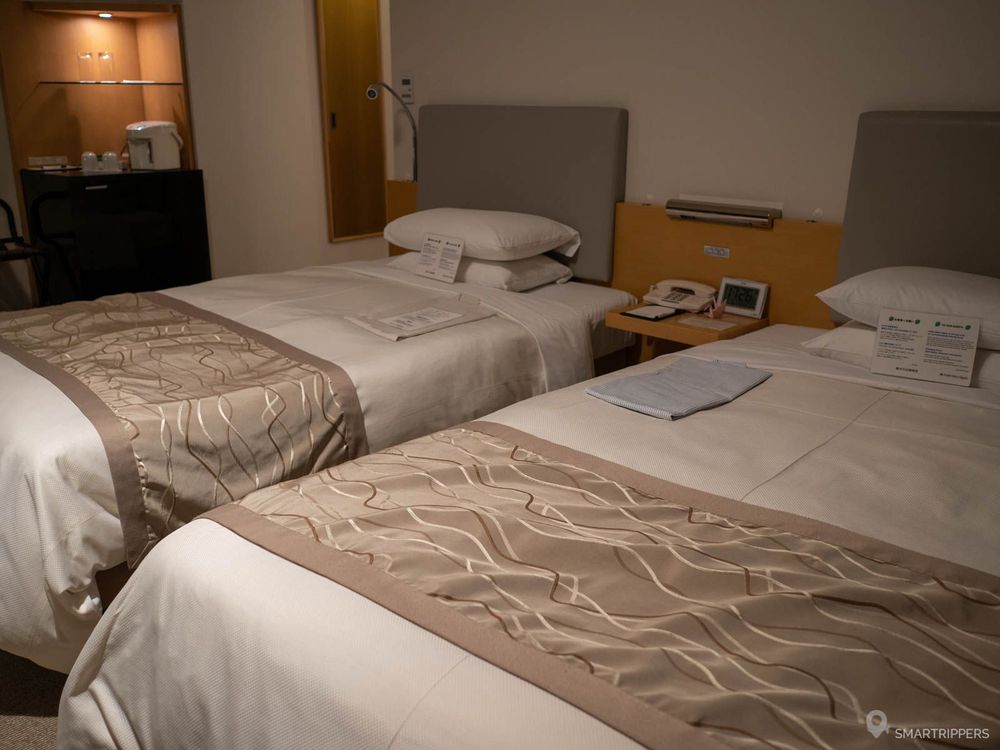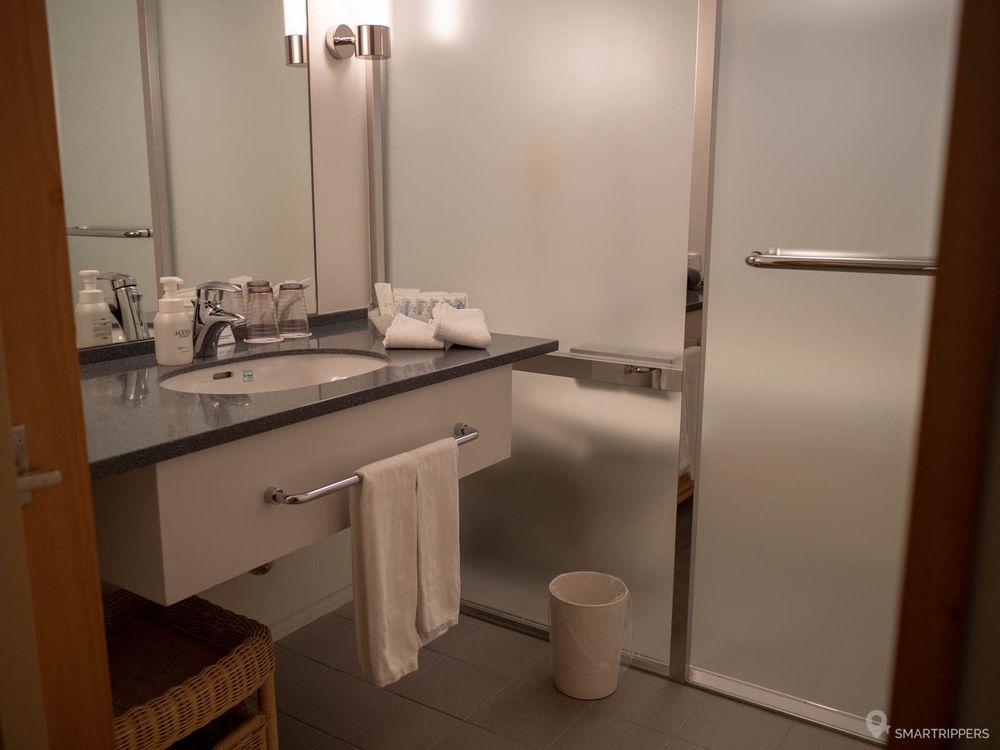 All the hotel's rooms are located between the 26th and 30th floors of the large building in which the hotel is located, which will certainly offer you a nice view of the city or the port.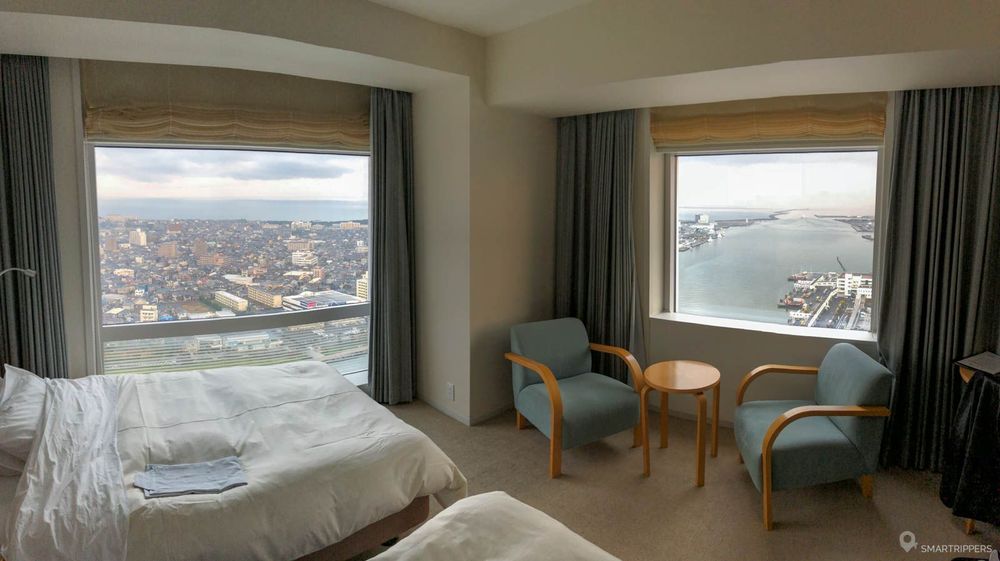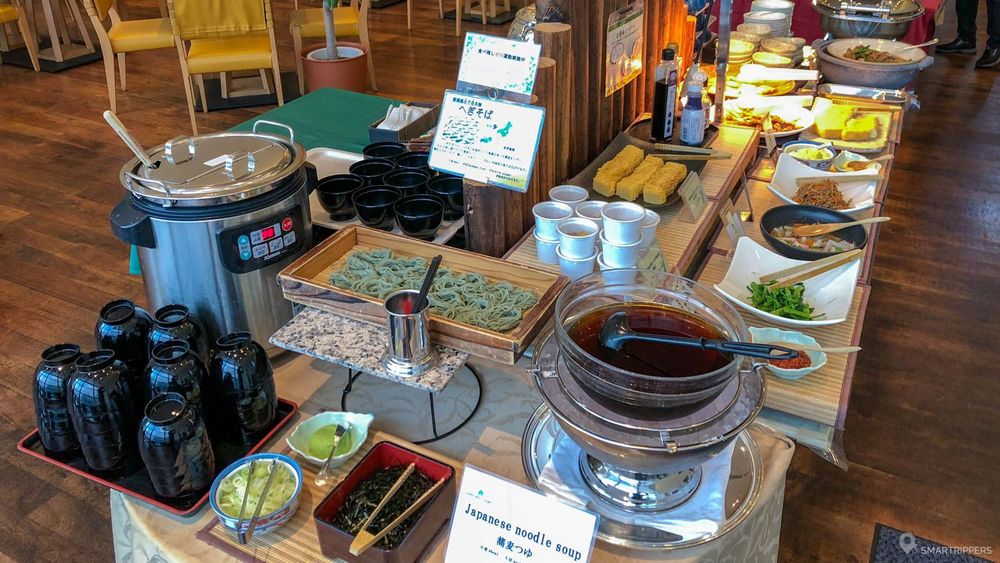 Finally, the hotel offers the possibility of a delicious breakfast for an extra charge. On the breakfast menu, a continental buffet with scrambled eggs, sausages, breads, cereals, croissants, cheeses and fruits, but also a Japanese buffet with soups, sobas, rice, vegetables and especially with a chef who makes special omelettes on demand, a delight! What a great way to start a day full of visits!
That concludes our article on the city of Niigata. You should also know that there are other interesting places to discover around Niigata. For this reason, we recommend you to visit the official website of the city of Niigata the official website of the city of Niigata, which offers very interesting content in English to help you plan your visit. .
We are Sandrine and Flo, French thirty-somethings. In 2019 we quit everything to live our dream, become nomads and travel around the world. We left with our baby, Lena, who was only 5 months old at the time. After a first trip around the Pacific Ocean by plane and a long 3 months stay in Hawaii, we left to discover Iceland for 3 months on board our 4WD pickup truck and truck camper. Then we continued our adventure in North America.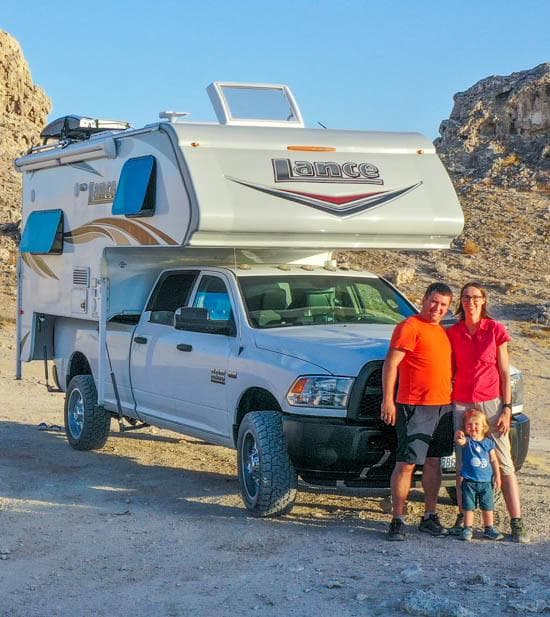 Today, if we can continue this adventure, it is above all thanks to our blog, Smartrippers! We created it one day in 2016, with the desire to share our good travel tips, without thinking that it would lead us there! We have developed it a lot over the years and have become experts on our 3 favorite destinations: Hawaii, Iceland and the American West. We now guide you to these destinations to help you plan the trip of your dreams!
Follow our adventures!