Iceland: Stop the lies! The article that restores the truth

Written by Sandrine
Updated on 05/03/22
Iceland has been a fashionable country since the 2016 football euro. A country that makes you dream for its landscapes, but also become the target of the media, which are particularly interested in writing about a country that they do not control, where they probably never set foot. For the past few months, I have carried to my eyes many articles dealing with Iceland in a banal generality, often incomplete, but above all scattered with errors. So in the face of this disaster, I wanted to react and put things back in order in this cacophony of articles that will not help the traveller in search of information.
1

No, it is not advisable to go around Iceland in less than 7 days

I've read too often that it was possible to go around Iceland in 7 days (which sometimes includes flying!). All this to attract a large audience by offering a "complete" trip at a relatively affordable price. But don't fall for it. Going around Iceland in 7 days will be a real waste. Why? Why? Because although Iceland is a small country, there are countless things to see.
Iceland is a magical and fascinating country, both for the beauty of its landscapes and its diversity. Going around the island in less than 7 days means making a chip hop every day without taking the time to discover what the country has to offer.
If you have only 7 days, we recommend that you take the time to discover the southern part of the country, from the Snaefellsness peninsula to Jökulsárlón. There's so much to see already. It is even possible to spend 15 days in the south alone without getting bored!
If you want to try a quick tour of the island, a minimum of 10 days seems necessary, and ideally 2 weeks to enjoy it well. For a full tour through the fjords, a 3-week stay is recommended.
2

No, it is not necessary to rent a 4WD vehicule in Iceland

How many times have I read that it is absolutely necessary to discover Iceland at the wheel of a 4x4, especially when the route is satisfied with the Golden Circle! Of course it sounds more fun, but there's absolutely no point in renting a 4x4 in Iceland unless you want to go through the F tracks (open only in summer) or why not reassure yourself in winter when the roads are snowy. For the rest, a 4x4 will not serve you for NOTHING, except to break your piggy bank.

If you're travelling in the same car, a larger SUV will be more spacious, but that's the end of the story. Although not all roads (apart from the F tracks) are unpaved, they are still largely rolling and do not require the use of a 4WD vehicle. Only a few potholes will break your peace of mind, that is to say. As for handling, there's no problem with a small city car, all you need to do is get the right speed, even on wet roads.
It should also be noted that unpaved roads are mostly low-traffic or fjord roads. If you make a classic round Iceland without going through the fjords, we will almost never drive on unpaved roads.
For the F tracks, if you want to use them during their opening period (usually between the end of June and mid-September), a 4x4 will be mandatory to cross certain obstacles and fords. SUVs can pass under certain conditions, but are not recommended because they will not be of any help in case of stalemate for example.
In any case, always take the "Gravel protection" when renting your vehicle. This will protect you against the possible impact of stones that could be thrown by the vehicles you will come across on gravel roads.
3

No, Iceland is not limited to the Blue Lagoon and the Golden Circle

But why are we still only talking about the Blue Lagon, Gulfoss or Geysir? As if these places alone represented all the interests of the country. And yet, the Golden Circle in view of all the curiosities to be discovered in Iceland doesn't seem so sensational after all.

But then why is that? Well, because they are sites close to Reykjavik and have a remarkable visual effect. Of course, the geothermal site of Geysir is impressive, especially when we witness the explosions of the Strokkur that burst out every 5 to 15 minutes, but if we take the time to look at what Iceland has to offer us, we discover hundreds of points of interest all more grandiose than the others.

We can start with volcanoes, because Iceland is first and foremost a land of fire. The Lakagigar chain is one of the most majestic in the world. The famous panorama of the Askja volcano, with the small Víti crater on the Öskjuvatn lake, is breathtaking. The colours of the Landmannalaugar's rhyolite hills are almost unreal. What about the glaciers? Imposing, majestic, they are incredible and shape the relief to create true masterpieces of architecture, not to mention the famous iceberg lakes of Jökulsárlón and Fjallsárlón.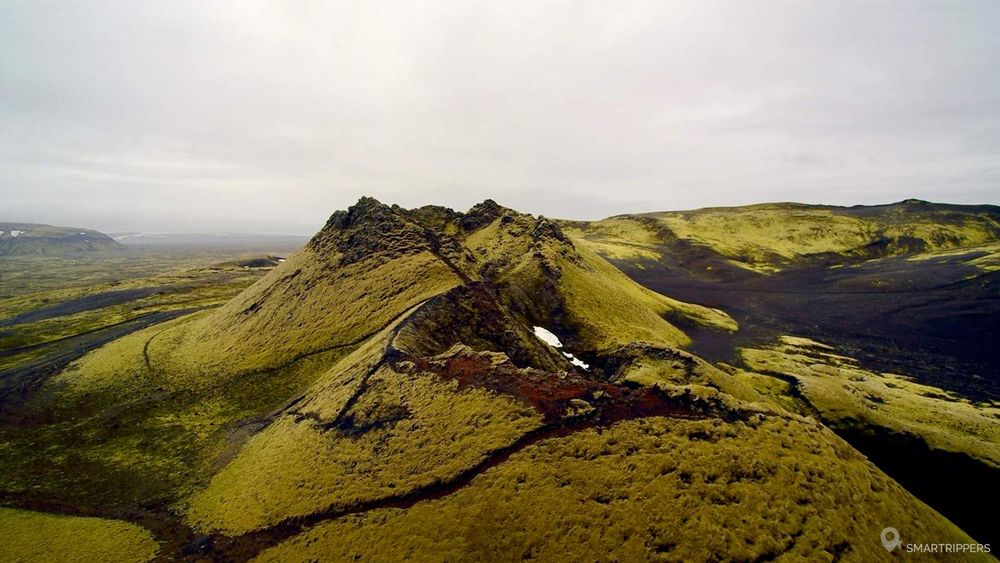 Iceland is also a beautiful fjords, which can be found to the northwest and east, as well as dozens of waterfalls, all more beautiful and impressive than the others. I think of the powerful Detifoss north of Mývatn, or the sublime waterfalls of Háifoss and Granni, which I consider to be the most beautiful on the island.
Finally, all this to say that Iceland is not just about the Gold Circle. As for the Blue Lagon, it is today a reference by its water of a strange blue, but unfortunately became too expensive and popular. A similar, cheaper and less frequented establishment has opened its doors near Lake Mývatn. Iceland is also dozens of natural hot springs and basins where it is possible to relax, sometimes alone in the world, and also free of charge. But this, oddly enough, we don't talk about it so much...
4

No, there's no mosquitoes in Iceland

No, no and no, you will NOT find any mosquitoes on the island! A very strange fact, but our worst enemies don't like Iceland because of the harsh climate which doesn't allow their reproduction. So if there's one advantage to spending your summer in Iceland, it's having peace with those damn mosquitoes!

So why do we sometimes talk about mosquitoes? Quite simply because of small flies which are in fact simulae, a kind of "midges", which are found in clouds mainly near rivers and lakes and mainly around Mývatn Lake, but which are often twisted and assimilated to mosquitoes.

Depending on the weather conditions, clouds more or less may form, making the ride unpleasant, hence the interest of taking a head net to have peace! I strongly recommend that you take your mosquito net everywhere with you, because it can save you from struggling and chasing these small animals that will come near your face at the earliest opportunity.

These small animals may bite, but this is extremely rare. So no worries to have, it's just very painful when there are packages that revolve around your head. But what is certain is that you will have no chance of catching the Zika in Iceland.
5

No, you will not easily find accommodation in Iceland during the summer

Don't expect to find accommodation at a bargain price by booking 2 months in advance for a summer stay. Iceland is one of those countries where you need to anticipate your accommodation. Why? Why? Because the country is small and in summer there are many more tourists than inhabitants. So we have to accommodate all this beautiful people who land and inevitably, the housing is not very numerous, they are stormed and prices soar sharply.
So don't believe, even if you are told, that by leaving at the last minute you can easily find accommodation in high season (this is also valid during the Christmas holidays). No, that's impossible mission! Then, if you want to make a tour, you will have to travel and choose different accommodations in specific geographical areas to avoid making too many unnecessary trips. By booking too little time in advance, you will be forced to take what is left and thus drastically increase your distances on the spot, or you will have to make do with camping, which is the most convenient way to stay in Iceland.
All this to counter some websites that offer great prices at the last minute. So be aware that leaving Iceland at the last minute can be very problematic if you choose to stay in Iceland during the high season. It would be a shame to find yourself paying €300 every night for a plane ticket paid for at a broken price.
On the other hand, in the off-season, you will be able to afford the last few minutes, checking all the same before booking your plane ticket, that you will be able to find accommodation on your dates and especially in your budget.
6

No, the Icelandic welcome is not warm

This may sound surprising, but it is true. But beware, I'm not saying here that Icelanders are not helpful, I'm just talking about welcome, and by reception I mean the rules of politeness that we usually apply here, i. e. the traditional "hello","goodbye","thank you and have a good day" accompanied by a smile.
In Iceland, don't expect to be greeted in this way. Why? Why? Because it's cultural. The Icelanders are descended from the Viking peoples who are not famous for their warm welcome.
At first we thought that they acted in this way with tourists, but after talking to a Frenchman who had lived in Iceland for several years, it was in fact a "normal" and traditional behaviour in Iceland.
This person told me that one day they were having dinner at the restaurant with a group of friends in a small village when they suddenly found themselves alone. There was no one left in the restaurant, no cook, no waiter. As it was getting late, the staff had decided to go home without telling the group who were still sitting at the table.
We warn you not to be unpleasantly surprised when you arrive. In most cases, don't wait to be greeted when you walk through a store door. By default, we will choose to discard your receipt if you don't ask for it quickly (not very convenient to track your expenses). But these practices are beginning to change as more and more young people move abroad and learn from other cultures.
On the other hand, Icelanders will always be there if you need help. They are united and welded together and will help you when you need it. For that, you can count on them!
7

No, it is not daylight 24 hours a day in summer

I may be a little harsh on this one, but since it's partially true and I've read it too often, I decided to include it in this article. The problem with this sentence is that if we take it at its word, it is supposed to be daylight 24 hours a day from June 21 to September 20. Except if you come in August, you'll be very disappointed.
Why? Why? The continuous daytime period is actually limited to 2/3 weeks before and after the summer solstice, i. e. from about June 1 to July 15. After this date, the nights will begin to get darker and darker. At the beginning of August, you will already have 2 to 3 hours of night and the more we advance towards the end of summer, the longer the night will be.
To enjoy the midnight sun, you must therefore come to Iceland around 21 June. Beyond that, the nights lengthen to become black from the end of July. From the beginning of September, it will be dark long enough to allow you to see the Northern Lights!
We are Sandrine and Flo, French thirty-somethings. In 2019 we quit everything to live our dream, become nomads and travel around the world. We left with our baby, Lena, who was only 5 months old at the time. After a first trip around the Pacific Ocean by plane and a long 3 months stay in Hawaii, we left to discover Iceland for 3 months on board our 4WD pickup truck and truck camper. Then we continued our adventure in North America.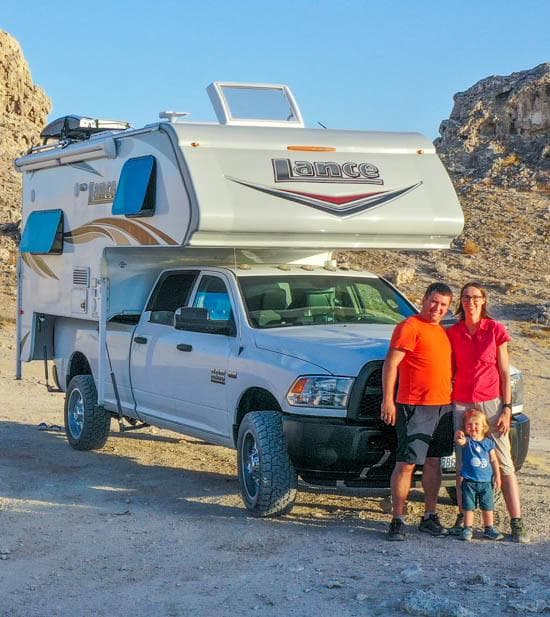 Today, if we can continue this adventure, it is above all thanks to our blog, Smartrippers! We created it one day in 2016, with the desire to share our good travel tips, without thinking that it would lead us there! We have developed it a lot over the years and have become experts on our 3 favorite destinations: Hawaii, Iceland and the American West. We now guide you to these destinations to help you plan the trip of your dreams!
Follow our adventures!